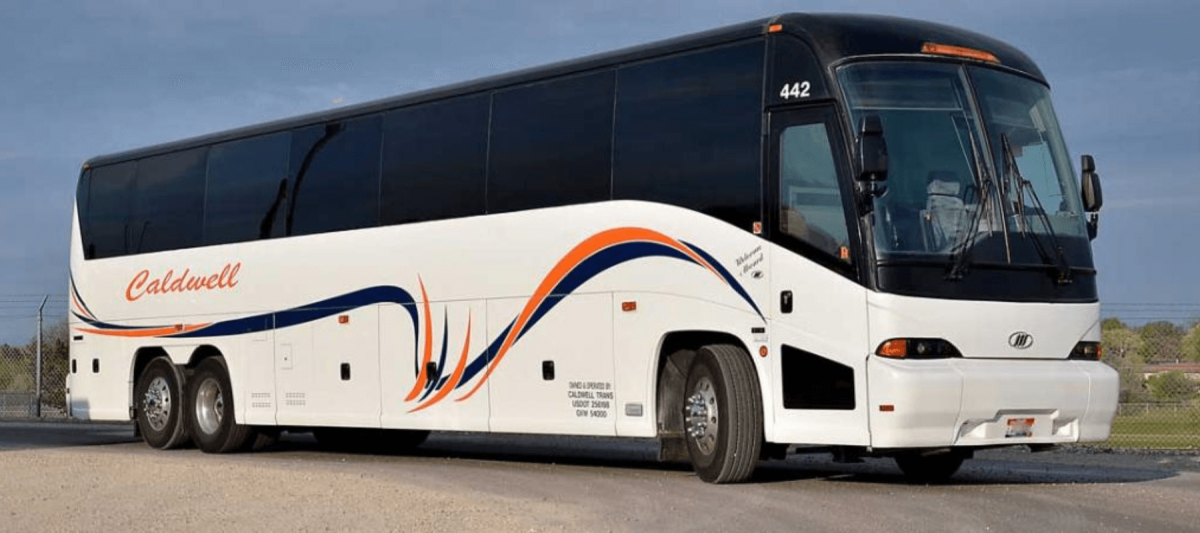 There are many reasons why you would need to rent a charter bus for your next event or outing. There is just an added convenience of having your transport needs taken care of for you, especially if the trip is planned for somewhere you don't want to drive. Nothing beats having a professional driver at the helm while you and the group are free to enjoy the ride.
Charter buses are a flexible way to plan your next outing and can take the hassle out of planning.
Charter Bus Transportation
Caldwell Transportation, amongst other things, is an expert in chartering buses for trip and events. If you have been tasked with planning your next corporate gig or family reunion, then there are many reasons to invest in a charter bus service. Letting the experts handle the transportation aspect of the trip can save you a great deal of time, letting you plan all of the other details. Saving you time is definitely a benefit of getting on board a luxury bus charter.
Reasons to use a charter bus include:
Letting the Experts Handle It
There is a great feeling of relief that comes with knowing an expert is handling some of the tougher parts of an event. While driving isn't necessarily a tough thing to do, you'll be glad to have an experienced bus driver at the helm of your next outing. We have a lot of experience when it comes to getting groups where they need to go.
Get Comfortable
The motor coaches we use for transportation are some of the most comfortable you can find. This is perfect for a trip that is going to take longer than a few hours. Your alternative to this is to cram everyone in separate cars and transporting them in a caravan or convoy. The better alternative is to hire the experts and ride in style.
Perfect for Large Groups
There are a few different options to explore when you have a large event coming up. The best option, however, is to rent a charter bus for your transportation needs. This is because it is a perfect solution for a large group that is going to one destination. Your other options include driving a van or getting a convoy going, which both don't boast the convenience and luxury of a charter bus.
The Benefits of Bus Charter
Buses are comfortable and roomy
Safety is paramount
Professional drivers allow passengers to focus on other things
Rides can be flexible, travel overnight or day trips
Everyone arrives at the same time so schedules can be kept
How to Charter a Bus
There are a number of different options for hiring a chartered bus. Here are some things to consider.
Is the Charter bus available for the dates and times you need?
What experience and licensing do the drivers have?
What amenities do the buses offer?
What are others saying about their experience?
There are many other reasons to rent a charter bus through Caldwell Transportation, all of which aid in making your next event as easy as possible.
Contact us today to learn more!