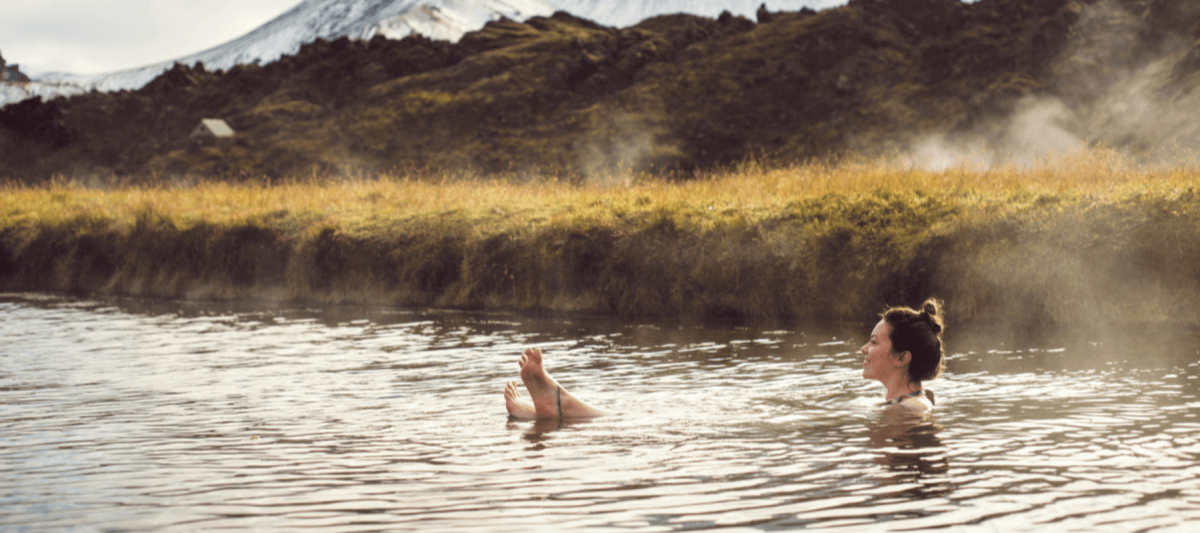 Idaho is known for whitewater rivers, spectacular mountains, and natural wonders all across the state. You might be surprised to find that Idaho has 340 hot springs in the state, with 130 of those pools "soakable" for anyone to enjoy.
Stanley
If you're in southern or central Idaho, take a trip to the Stanley area to base for a hot springs adventure – or two – in Idaho's gorgeous scenery. Any time of year is great for a dip, but in winter, it's especially rewarding. Stanley has some of the best hot springs in the state, which is why we've given it its own category.
With the jaw-dropping Sawtooth Mountains as a backdrop in Stanley, you can find your hot springs escape from here. You'll want to decide if you're looking for something easy to get to (roadside), a little less rustic (like a resort), or a spot that includes a hike or exploration to access (pack appropriately with shoes, coats, etc.).
Then, decide which hot springs you want to check off your list while you're in Stanley. Here are our best finds:
Easley Hot Springs
A privately maintained hot springs pool off highway 75 between Stanley and Ketchum, this large pool is perfect for a stopover between Sun Valley and Stanley. It's not painfully hot, so it's great for playing around before hopping back on the road for your next adventure.
Sunbeam Hot Springs
On highway 75 between Stanley and Challis, these natural springs on Forest Service land are open to anyone. It's rustic but easy to get to and perfect for a warm soak in the cold winter.
Mountain Village Resort Hot Springs
Year-round hot springs resort with lodging, a restaurant, and shopping for a weekend retreat in one spot. The hot pools are naturally heated but big enough for kids to play at this family-friendly resort. Mountain Village Resort is at 3 Eva Falls Ave in Stanley.
Elkhorn Boat Box Hot Springs
A short hike to these unique hot springs, where you fill the box tub to get the temperature right. If you're looking for an adventure, you found it here! On Idaho Highway 75 near Stanley.
Other Top Hot Springs in Idaho
Here are some of the other best options throughout Idaho.
The Springs: North of Boise, just outside Idaho City
Frenchman's Bend Hot Springs: Near Sun Valley
Rocky Canyon Hot Springs: 12 miles from Crouch
Kirkham Hot Springs: Near Lowman
Trail Creek Hot Springs: Just outside Cascade
Burgdorf Hot Springs: 32 miles north of McCall
Gold Fork Hot Springs: South of McCall in Donnelly
Goldbug Hot Springs: 20 miles south of Salmon
Jerry Johnson Hot Springs: Between Lowell, Idaho, and Lolo, Montana
Getting from Boise to Stanley
Take a shuttle to Stanley to kick off your winter weekend adventure. You don't have to worry about driving, and with an express shuttle, you can sit back, relax, and maybe even catch some zzz's on the way home. It's the way to bring a fun day full circle as a relaxing getaway.
Check out the CTC shuttle service to Stanley or the Sun Valley Express bus (start on either side of the mountains!) here to see how easy it is to escape when someone else does the driving. Start your trip with the simple shuttle - talk to CTC to request a quote today.