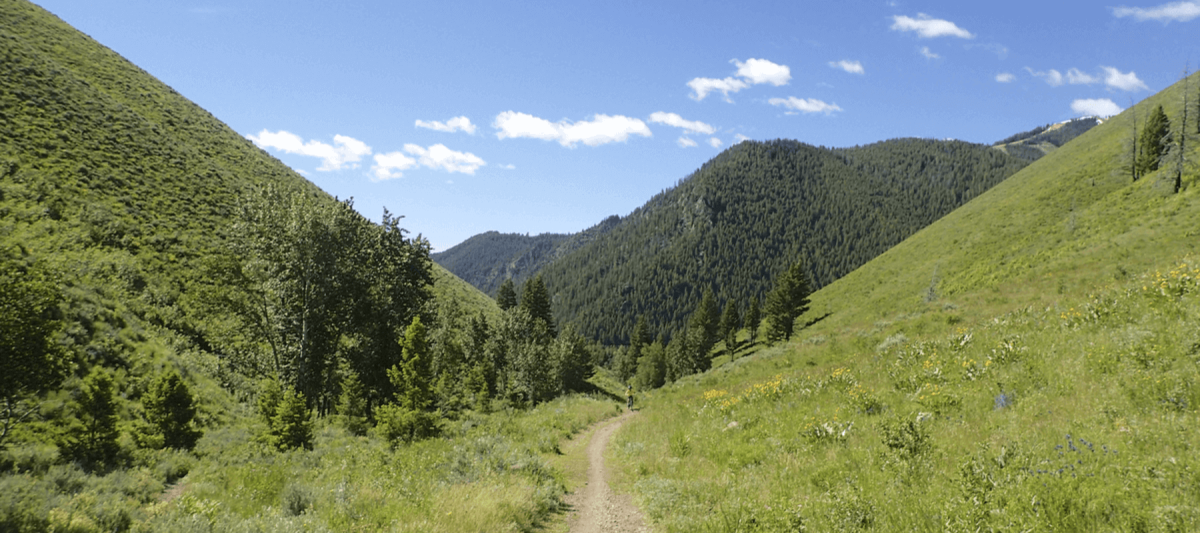 Want to get your blood pumping, your heart thumping, and your muscles working, all while taking in some of the West's proudest scenery? Mountain biking is your best bet--and Idaho travel is the best way to start! Here are some of the greatest mountain bike trails in Boise, Sun Valley, and beyond.
Idaho's Best Mountain Biking
We may be known for potatoes here in Idaho, but our real claim to fame can only be found out on the trails. Whether you're looking for a leisurely bike ride or a travel adventure you'll never forget, the Gem State is a mountain biker's best friend.
Here are the state's best mountain bike trails near Boise and Sun Valley!
Boise
Eagle Bike Park
Although it's located in one of Boise's most upscale suburbs, don't let that fool you--the Eagle Bike Park is your perfect chance to get out in the dirt. At a staggering 250+ acres, this bike park offers cross-country trails, jump lines, race courses, skills parks with obstacles, and bike paths connecting to Eagle's shopping and dining experiences. Bikers of all skill and comfort levels will find adventure here!
Table Rock Trails
Want to see Boise at its best? Head up to Table Rock, one of the capital city's landmarks and the perfect opportunity to see the foothills in all their splendor. Starting at the Old Idaho Penitentiary, another staple of Idaho travel, the trails branch off and offer options for mountain bikers of all ages.
The Big Potato
Okay, okay--maybe Idaho's claim to fame isn't just potatoes or mountain biking, but potato-themed mountain biking. At 41 miles in length and 6,500 feet of elevation gain, this trail is for bikers who want to see and feel some of Idaho's extremes.
Sun Valley
White Clouds Trail
This aptly-named trail ride is a calm, relaxing journey along the ridge between Sun Valley and Ketchum. With stunning views and, of course, wide-open skies, this is a perfect choice for beginning riders and those looking for a chance to relax in the great outdoors.
Adam's Gulch
If it's adventure (and a bit of hard work) you're after, the Adam's Gulch trail in Blaine County is the perfect fit. You'll have the option to follow the foothills and explore a canyon, a brook, and more wildflowers than you can count--just don't forget to watch where you're going!
Osberg's Ridge
Think you've conquered everything Idaho has to offer? Think again. With a staggering 9,500-foot gain in elevation, this epic quest outside of Sun Valley is not for the faint of heart--or the weak of leg-muscle! If the challenge isn't enough to make you want to strap on your helmet, the views surely are.
Conclusion
Whether you're a brand-new mountain biker or a seasoned pro, the Gem State has a little bit of adventure for everyone. From Boise's friendly foothills to the soaring trees in Sun Valley, you'll have the time of your life when you travel to Idaho.
If you're ready to tackle those trails, contact us today for a ride!