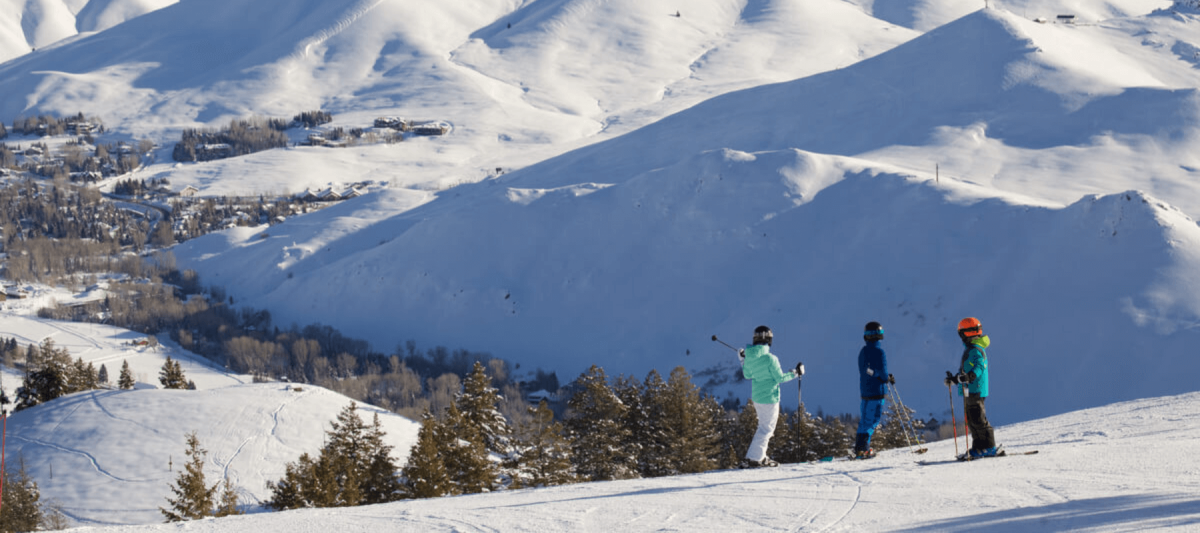 Heading out on a ski trip is one of the best winter ways to get outside, out of town, and have some fun exploring a new mountain and ski town. If you're out and about in the PNW this winter, try out a new ski hill. We've highlighted classic favorites in Washington, Oregon, and Idaho. Now it's your turn – choose your spot and find the powder!
Best Skiing Destinations in the PNW
Washington: Crystal Mountain
You've got 2,600 acres to play in at Crystal Mountain, the largest ski resort in Washington state. With those sweet dumps of Pacific powder, you'll have to spend a few days at this epic resort near Enumclaw, Washington, to make it around the whole place.
Oregon: Mt. Bachelor
Mt. Bachelor is on here for a reason. As Oregon's largest, highest, most well-known mountain, it's a must-see. It might be a little busy, but you can spread out on the massive 4,300 acres of ski-able terrain with some of the best snow in the northwest. Mt. Bachelor it is! Time to head to Bend.
Idaho: Sun Valley
Idaho might be the gem of Northwest skiing. With steep mountains across the state and epic snowfall (an average of 500 inches per year), you'll find everything you're looking for in a weekend away in Idaho.
So why not go big? Make your ski trip to the first destination resort in America at Sun Valley. Hit the 3,400 acres of quad-burning groomers to tour Bald Mountain and check out the different lifts, lodges, and lovely views. Sun Valley got its name for a reason, and the winter weather is reliably beautiful.
Take a few days and mix it up – try out the newly created (and top-notch!) terrain park at Dollar Mountain and explore the shops in town. In Sun Valley, the locals are friendly, the weather is great, and the skiing is epic.
It's Time to Get Going!
Take your trip to the next level and cut the cost and hassle of a rental car, too. Caldwell Transportation offers express shuttle services from Boise to Sun Valley to save you time and money while making the drive much more enjoyable. Book your Sun Valley express shuttle with your Idaho ski trip today.