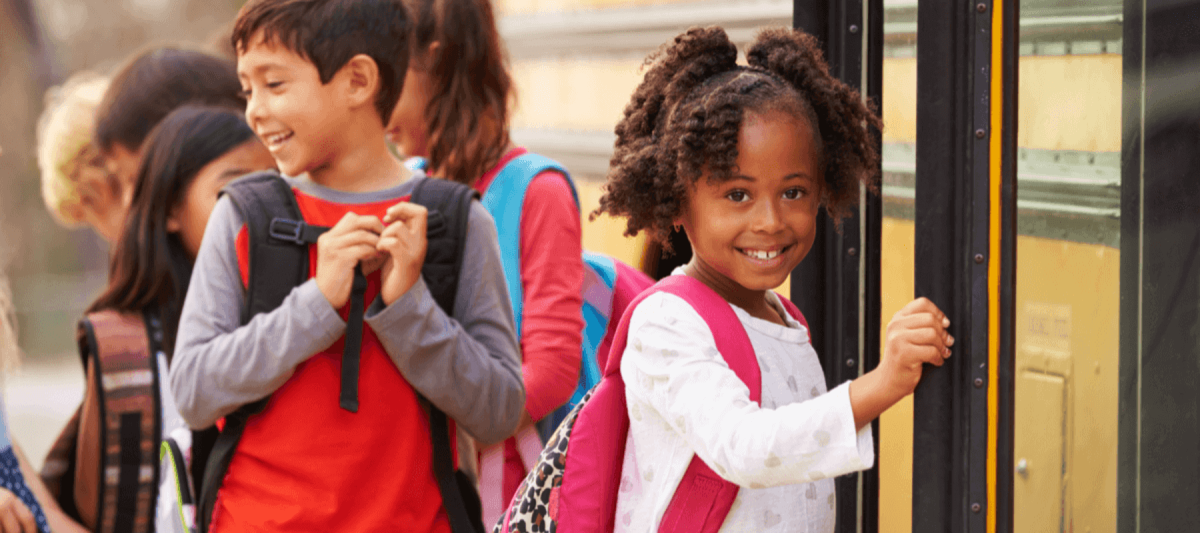 Buses really make the grade when it comes to charter transportation. They're good for more than getting to and from schools; in fact, they're a school's best friend for events and field trips, too. Here's a look at everything buses have to offer--both to students and to their schools.
Benefits of a Bus
When it comes to charter transportation, schools need safety, reliability, and affordability. That's why the loyal school bus has been getting kids to and from their classes for generations--but it can do a whole lot more.
Let's take a look at why a bus could be great news for your school's next event!
They're safe
School buses are easily one of the most noticeable vehicles on the road. Big, yellow, and equipped with flashing signs, these rolling fortresses are built to protect the precious cargo inside. They're also operated by professional drivers and protected by laws that restrict other drivers from passing. Finally, they're designed with rollover protection and improved seating, which makes them safe even without seatbelts.
They're versatile
Need to take a day trip with your students? A charter bus is a great way to get there and back in record time. Headed off on a sports-related outing or overnight adventure? These buses have plenty of space for kids and cargo, making them your school's best friend for just about any type of event.
Kids love them
When considering charter transportation, remember that old saying: "Getting there is half the fun." That's especially true when it comes to school buses. They're basically rolling events centers for students, giving kids the chance to chat, catch up on homework, read, draw, or just relax. These buses are comfortable, too, so you and your students can count on a great time.
Conclusion
No matter what event your school has up its sleeve, there's no better way to get there than charter transportation. Buses are safe, versatile, and tons of fun--and they're affordable, too. If you want to make your next school event as stress-free as possible, consider letting charter transportation handle the travel.
Interested in chartering a bus for your school? Contact us today to get started on your next big adventure!