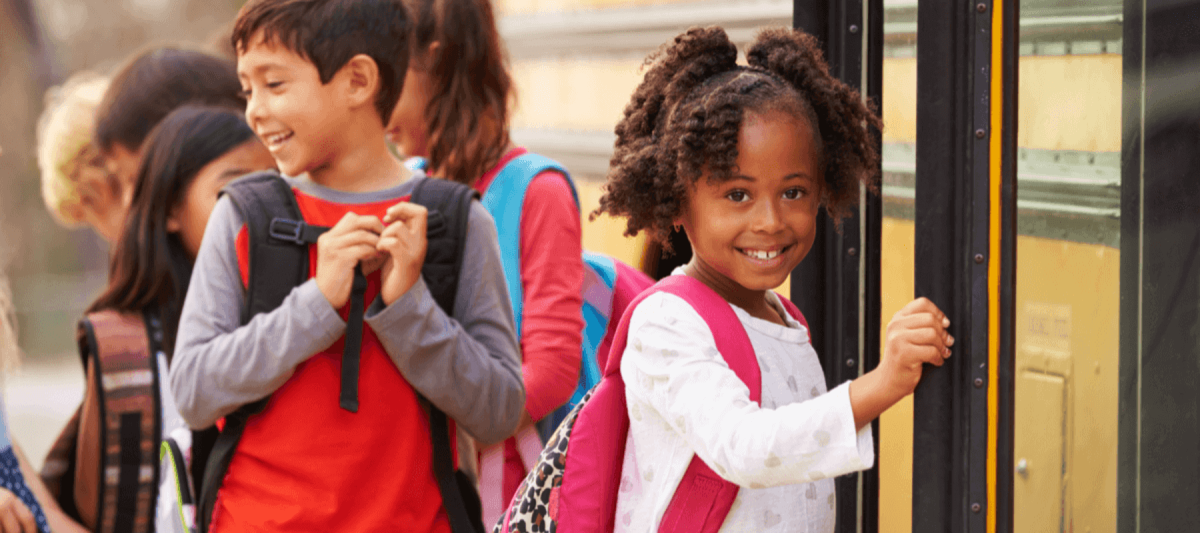 Buses really make the grade when it comes to charter transportation. They're good for more than getting to and from schools; in fact, they're a school's best friend for events and field trips, too. Here's a look at everything buses have to offer--both to students and to their schools.
How To Rent Charter Buses for School Events
There's a lot to know about charter transportation, but the good news is that the rental process is simple and stress-free. All you have to is know what to expect--and what you need to achieve.
Here's what the charter bus rental process looks like:
#1: Choosing Your Bus
Although you can rent a school bus as part of most charter transportation offerings, you likely already have those at your disposal. That's why you may want to consider other options, including:
Shuttle vans: Shuttles are more compact, but they're great for smaller groups needing to navigate tighter streets or parking lots.
Mini coaches: With a capacity of 30 passengers, mini coaches are a bit smaller than your average school bus--but the seats are designed differently and there's a bit more luxury your group will love.
Motorcoaches: Motorcoaches are the charter transportation version of a limousine. They have plenty of space for people and luggage, and they may have additional amenities that make long drives even more comfortable.
When choosing your bus, think about things such as how many people you've got, how long you'll be on the road, how much luggage your group will have (if any), and whether you'll need extras like WiFi.
#2: Making Your Reservation
A reservation helps ensure you get the right bus at the right time. You'll work with your charter transportation company to go through the reservation process, which may include choosing your bus, learning about your driver, paying a deposit, and sharing details about your destination and return trip.
#3: Noting Your Details
Once everything is finalized, make sure you get all the key information from your charter transportation company. For example, you should ask what kinds of luggage are allowed on your bus, how long the drive is expected to take, where you'll board the bus, and more.
Which School Events Need a Charter Bus?
Where can a charter bus take you and your school group? Here are just a few examples:
From zoos and museums to historical sites and local hotspots, you can take field trips to a whole new level with charter transportation. You can even use travel time for questions and other educational opportunities.
Practice for competition time or just build up that team spirit while you're on the road--no need to worry about navigation or traffic.
Want to take high school seniors to see their futures? College tours are easier to organize when everyone is together and on the same schedule.
It's not just students who can enjoy a charter bus. Faculty and staff meetings can also hop on the road, especially since charter buses are perfect for organizing travel among people who would otherwise need to drive themselves.
Benefits of a Charter Bus for Schools
When it comes to charter transportation, schools need safety, reliability, and affordability. That's why the loyal school bus has been getting kids to and from their classes for generations--but it can do a whole lot more.
Let's take a look at why a bus could be great news for your school's next event!
They're Safe
School buses are easily one of the most noticeable vehicles on the road. Big, yellow, and equipped with flashing signs, these rolling fortresses are built to protect the precious cargo inside. They're also operated by professional drivers and protected by laws that restrict other drivers from passing. Finally, they're designed with rollover protection and improved seating, which makes them safe even without seatbelts.
They're Versatile
Need to take a day trip with your students? A charter bus is a great way to get there and back in record time. Headed off on a sports-related outing or overnight adventure? These buses have plenty of space for kids and cargo, making them your school's best friend for just about any type of event.
Kids Love Them
When considering charter transportation, remember that old saying: "Getting there is half the fun." That's especially true when it comes to school buses. They're basically rolling events centers for students, giving kids the chance to chat, catch up on homework, read, draw, or just relax. These buses are comfortable, too, so you and your students can count on a great time.
In conclusion, charter transportation is the perfect option for schools--and that includes both students and staff or faculty. It's time for your next adventure on the road.
Where will a charter bus take you? Contact us today to find out!