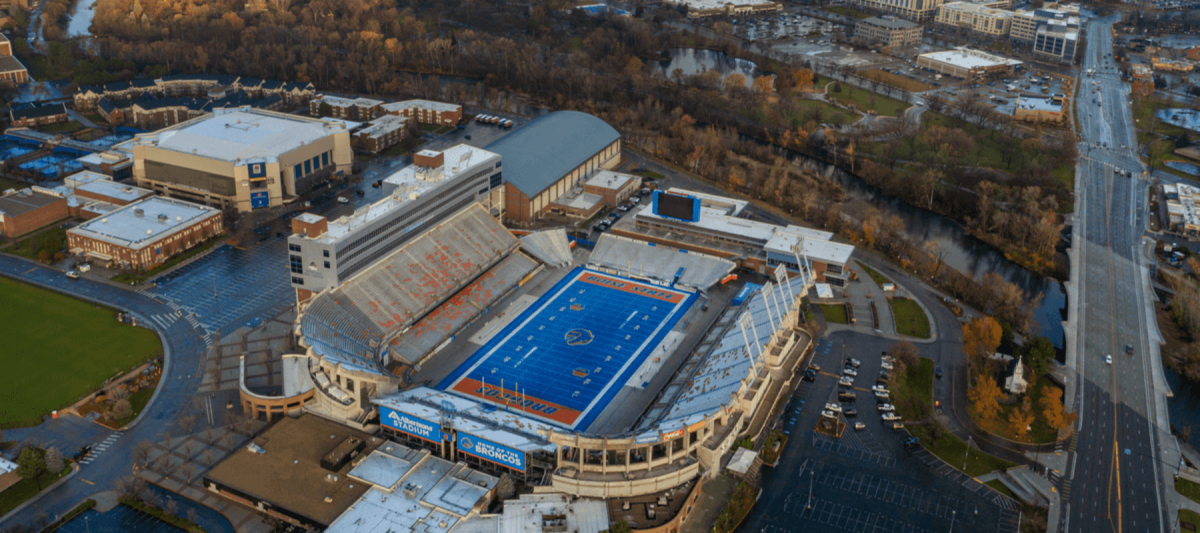 Want to make sure your Idaho travel adventure shows you the best of Boise? Then you'll want to hit these unique landmarks, each one bursting with Boise character. Mark your maps and grab your cameras--it's time to explore Idaho's capital city!
Adding Local Charm to Idaho Travel
To truly experience any travel destination, you need to spend a little time looking at the place through a local's eyes. Luckily, Idahoans have plenty of love for capital city Boise--and that love comes through in the landmarks that set this area apart from everywhere else.
Here are a few must-see landmarks in Boise!
Albertsons Stadium
Whether you're a sports fan or not, you'll want to catch a free gameday shuttle to check out one of Boise's most unique landmarks: the "smurf turf." The very first non-green football field in the world, this blue arena wears its home team's colors with pride.
Anne Frank Human Rights Memorial
Located right next to the Boise river, this Human Rights memorial brings history to life in striking and emotional ways. Complete with statues, water features, and excerpts from Anne Frank's diary, the memorial gives visitors a chance to immerse themselves in the ongoing journey to secure human rights for all.
World Center for Birds of Prey
Looking to make some feathery new friends? Then head up to Boise's best nest: the Birds of Prey center. Complete with nature trails and chances to observe different species in rehabilitation, this learning experience lets visitors get up-close and personal with some of Boise's winged locals.
Freak Alley Gallery
If you're looking for the local art scene, you're in luck: Boise keeps some of its most thrilling art in a unique outdoor gallery known as Freak Alley. Here, paintings cover the brick walls and soar above your head, showcasing some of Idaho's best artists and giving visitors a few truly unique photo opportunities.
Conclusion
No Idaho travel adventure would be complete without a visit to Boise. From breathtaking nature scenes to eye-popping blue turf, this city has a little bit of everything--and as locals will tell you, these landmarks are just a peek at Boise's true character.
Ready to see these and other Boise landmarks for yourself? Contact us today to get your Idaho travel adventure on the road!