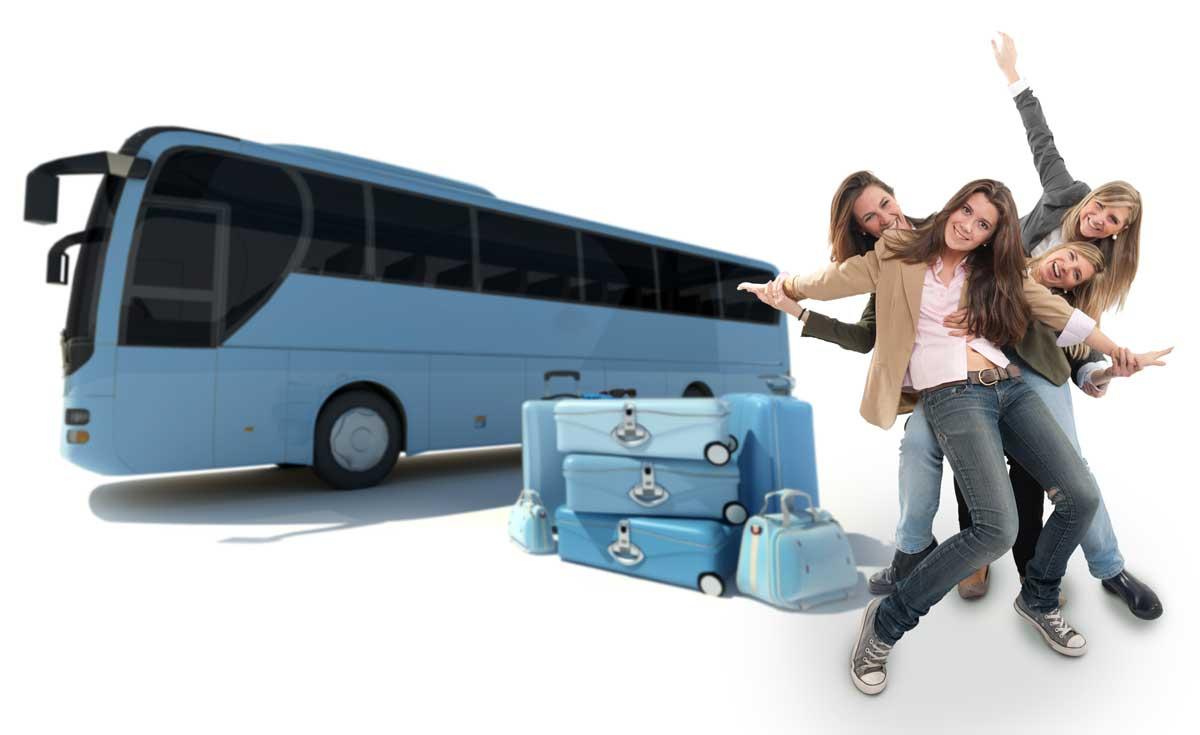 For most people, a bucket list is nothing but a long list of things you've been planning to do for a long while, but never had the free time, money, or inspiration to do. So many bucket lists don't get finished because the timing was never right or the travel was too inconvenient. Don't let your own bucket list end up dust-covered in your desk drawer--hire a charter bus and start checking things off the list!
Helpful Charter Buses
Most people don't have bucket lists full of things within walking distance. Why? Because if you could walk there, you probably already would have! However, that's no reason to give up on those bucket list items that take you across a map (even if it's just a map of your hometown). Charter buses make travel comfortable, convenient, and affordable, allowing you to check off a lot more bucket list adventures with the same amount of cash and free time--and you'll have room to bring some friends along for the fun. In fact, with options including air-conditioning, wi-fi, and DVD players, everyone you know will be scrambling to help you finish that bucket list.
A Few Suggestions
So, what are some ideas for adventures that a charter bus could help mark off your bucket list? Let our experts provide a few suggestions!
Family road trips. Road trips are classic summer movie fare, and now, they can be classic bucket list fare too. Bring the whole family along for brilliant views, interesting historical stops, and plenty of comfortable, convenient fun for everyone.
Sporting events. There's a sport out there that appeals to everyone, from basketball to swimming to horseback riding. The best part is that, with the help of a charter bus, you can experience it all first-hand. Go cheer for your favorite team in person--no matter what sport they're playing!
Somewhere new. Whether it's a place nearby, you just haven't gotten to yet or a distant adventure location, our experts, encourage you to grab your bags, charge your camera, and head out into the great unknown. Who knows what you'll find!
Looking for a charter bus to help mark things off your bucket list? Interested in more information on prices and amenities? Contact us today!