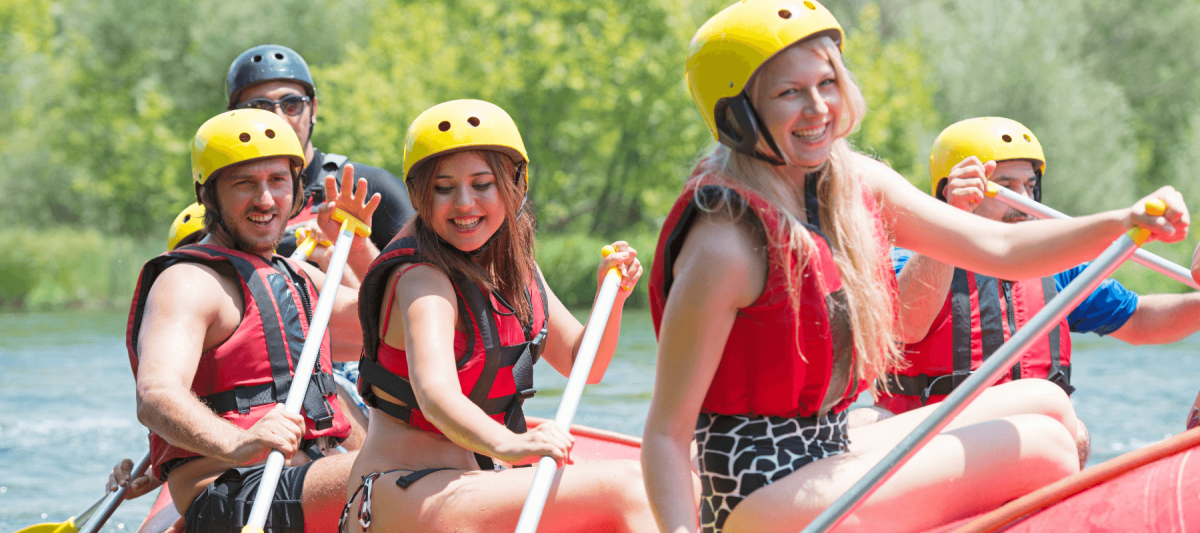 It might not feel like it just yet, but summer's right around the corner--and with it, plenty of opportunities for fun in the sun. If you're looking for a unique way to get the family involved in a great summer adventure, now might be the perfect time to get started researching rafting trips.
An Adventure You'll Never Forget
Planning a family rafting trip can seem a bit overwhelming at first, especially if it's all brand-new for you. Luckily, there are all kinds of resources available to help you make the best choices, get the best prices, and, of course, have the best trip possible. You've already taken the first smart step: planning ahead!
Here are a few tips to help you get started on what might be the coolest family vacation ever:
Why?
Rafting is a group activity, which means you and your family can have a unique bonding experience while being outside, getting exercise, and staying away from screens. It's a story you will all share--and one you'll be telling for years to come.
How?
How do you plan a family rafting trip? The most important thing to do is discuss specific plans with a tour guide or other expert. Remember, the general rule is never to bring babies--but different clubs or guides have various recommendations when it comes to the older kids. (Sometimes children as young as three can be out on the river!)
Where?
You have lots of options when it comes to rafting adventures. Stanley, Idaho is a favorite destination, known for its beautiful scenery and energetic rivers. It's also easily accessible from the Treasure Valley!
What Not to Worry About
Planning a family rafting trip is a lot of work, and every minute will be worth it--but one thing you won't have to worry about is how you're going to get there. With weekly Idaho River Shuttles from the Boise airport to Stanley, it's easy, affordable, and comfortable to get your family and your luggage off on this next big adventure. Don't waste time and money worrying about rental cars; hop on a shuttle, and you're ready to go!
Are you ready to start planning your family rafting trip? We can get you there. Contact us today!