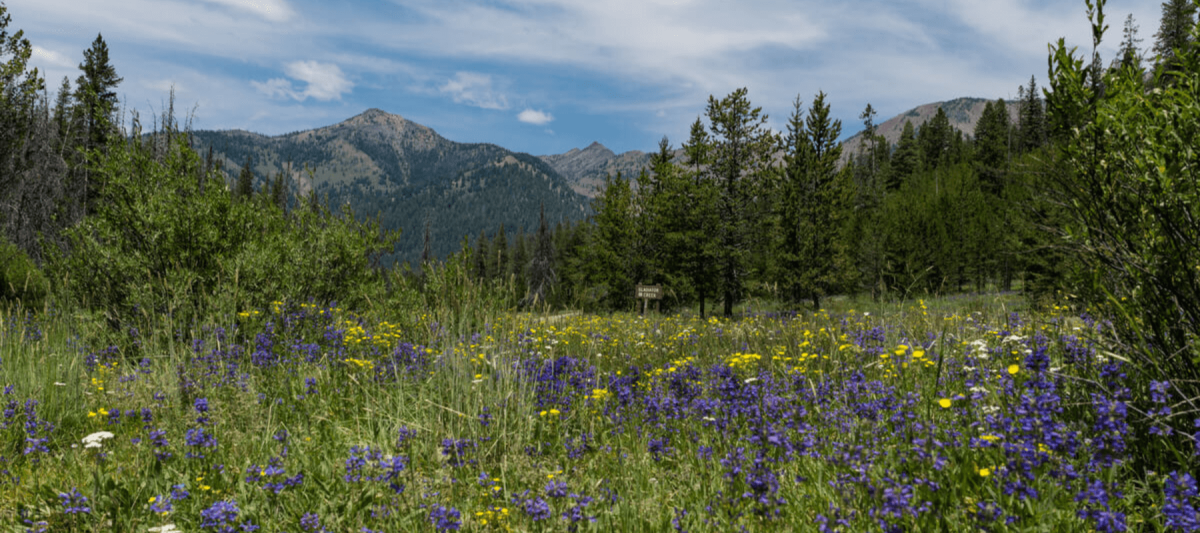 Are you tired of the dreary winter weather and the dull, damp landscape? Ready to watch the world come back to life this spring? There's no better place to do that than in Sun Valley, where you can see beautiful wildflowers bursting into bloom--all you have to know is where to look!
Where to Find the Wildflowers
If you're planning a trip to Sun Valley this spring, you'll definitely want to make some time to stop and smell the flowers. There are plenty of hiking options depending on how far you want to travel, what kinds of wildflowers you'd like to see, and how long you want to walk. Here are just a few options to check out!
Croy Canyon
You'll find this wildflower wonderland just west of Hailey. Here, you can hike gorgeous trails surrounded by freshly-blooming lupine (blue, purple, and pink colors) and arrowleaf balsamroot (vibrant yellow colors).
Proctor Mountain
Looking for mountain scenery? The Proctor Mountain area boasts a three-mile loop of arrowleaf balsamroot, aspen and evergreen trees, and pristine views of Ketchum.
Bald Mountain
Bald Mountain is a particularly unique choice because, on top of its gorgeous wildflower-covered surroundings, it also offers water fountains, fascinating memorials, and more. You'll have plenty to explore among the numerous trail options.
Taylor Canyon
Looking for a little bit of a challenge? Grab your bike, hiking shoes, or even your horse and head north of Ketchum to the Taylor Canyon Trailhead, where you'll see arrowleaf balsamroot and three different mountain ranges.
Camas Creek
Although Camas Creek is a longer drive than other options, the vibrant colors, diverse wildlife, and beautiful views are practically unparalleled. You won't regret the trip!
Ready to see the wildflowers bloom in Sun Valley? Wondering how you'll get there? Contact us to find out how to catch a shuttle!