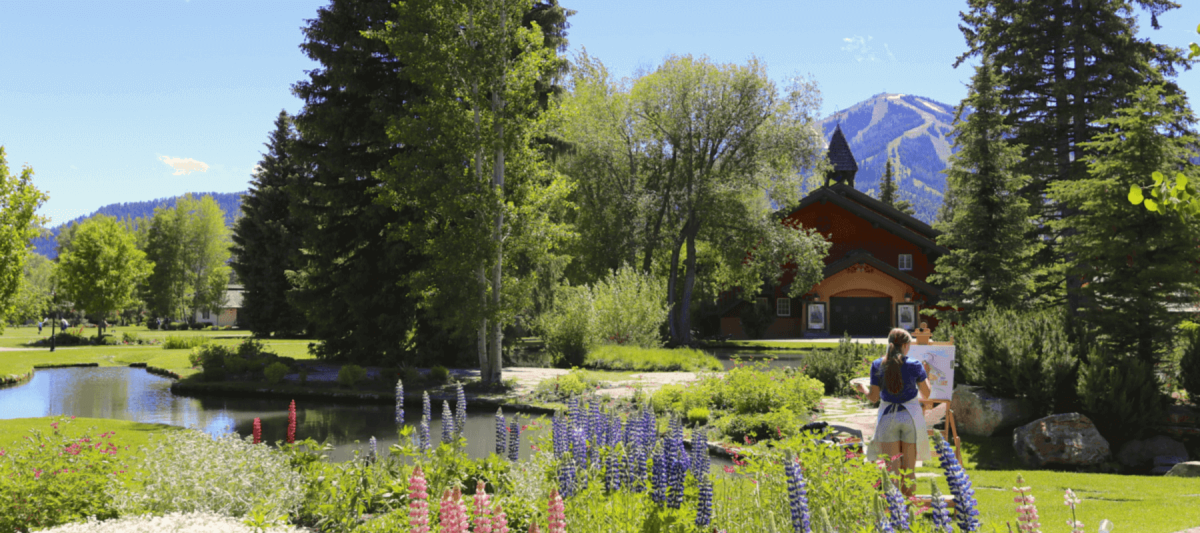 Sun Valley isn't just good for winter fun; it's also a springtime wonderland--so grab a suitcase, a camera, and some warm clothes, and let's find out why you should travel to Sun Valley this spring!
It's Not Just a Winter Destination
As winter starts to wind down, many people assume that Sun Valley is "done" for the year--but that's not true at all. As you'll see when you travel to Sun Valley this spring, there's just as much to do in the sun as there is in the snow. In fact, when it gets a little warmer, there are all kinds of new opportunities that you wouldn't be able to enjoy during the winter months. Let's take a look!
Beautiful bike rides
One thing you may not know about springtime in Sun Valley is that it boasts some truly beautiful bike rides. For the perfect mix of distant winter views and warmer spring weather, all you have to do is grab a bike, find a route (Galena Pass on Highway 75 or the Wood River Bike Trail are great options), and get going!
Silver Creek Preserve
Ready to watch nature coming back to life after the long and chilly winter? Head down to Silver Creek Preserve, where you can do a little bit of everything--from the peaceful nature trail to a fun-filled day of canoeing the gorgeous creek. Don't forget to keep your eye out for one of 150 species of birds!
Explore the town
Let's face it: strolling through town is more fun when it's warmer. This spring, take some time to explore the galleries, bars, and local shops just waiting to be discovered in Sun Valley. There's plenty to see, eat, and do, and all kinds of options for adventurers of all ages.
Looking for an easy, affordable way to travel to Sun Valley this spring? Why not catch a bus? Contact us today for the details!