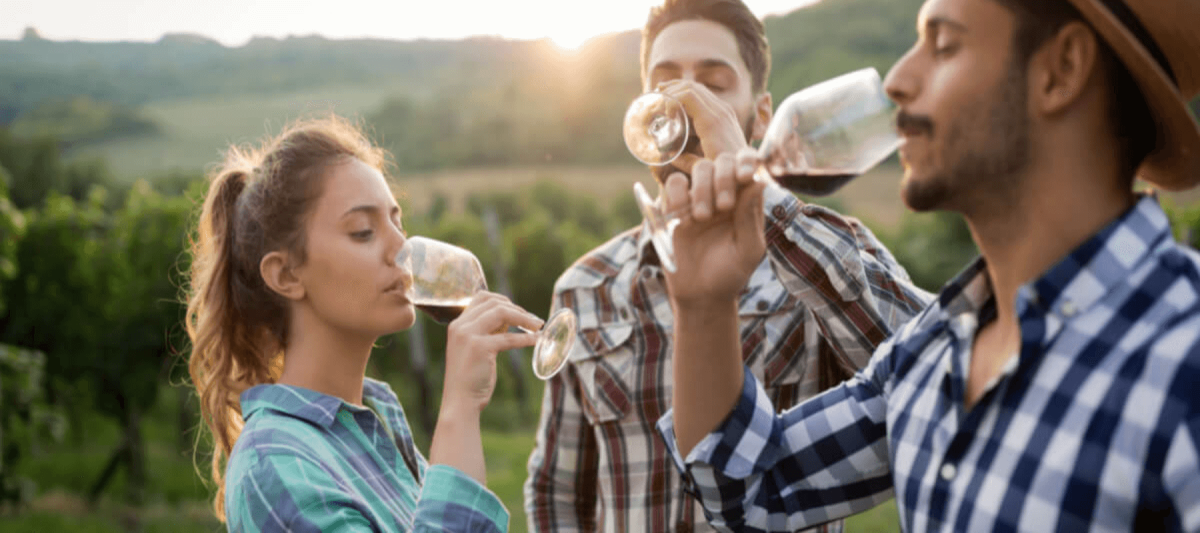 Looking for a real taste of Idaho? There's no better way to experience the flavor of the Northwest than a winery tour--and there's no better place than Caldwell, ID! Here's what you need to know to get started on your very own winery adventure.
Hiring a Charter Bus for Your Winery Tour
Before you start charting a course through Caldwell's best wineries, you need to get your transportation all lined up. That's where a charter bus comes in.
A charter bus enriches your winery tour experience in all kinds of ways. Here are just a few examples:
Simplicity: Whether you're new to the area or have lived in Idaho your whole life, you probably don't want to spend your whole winery tour worrying about navigation. A charter bus allows you to put down the map app and enjoy the experience, letting someone else take the wheel (literally and metaphorically).
Safety: A winery tour is the perfect way to taste-test some of the Northwest's best wine--which means you probably won't want to worry about driving. A charter bus acts as your "designated driver" so you and your friends can focus on having fun.
Space: Like most elements of Idaho travel, a winery tour is more fun with friends--and a charter bus is the perfect solution. With plenty of seats and storage space, a charter bus can bring you and your gang on an unforgettable adventure.
Simply put, a charter bus is the best way to experience Idaho travel, especially when it comes to a Caldwell winery tour.
Idaho's Sunnyslope Wine Trail
Now that you've got your transportation all lined up, it's time to explore winery tour options--and one way to maximize your time is to explore the Sunnyslope Wine Trail.
Winding its way through the heart of Caldwell, Idaho, the Sunnyslope Wine Trail connects 17 vineyards, giving you the perfect opportunity to experience everything the Northwest has to offer. From picturesque views to incredible dining and wine tasting, this trail encapsulates true Idaho spirit.
Here are just a few of the Sunnyslope Wine Trail stops you should add to your charter bus itinerary:
Huston Vineyards
At the gateway of the Sunnyslope Wine Trail, you'll find Huston Vineyards--a gorgeous location founded in 2007. Their selection of award-winning wines and handcrafted varietals is sure to blow you away. With views of the Snake River and the surrounding mountains, you can start your winery tour off on the right foot.
Koenig Distillery
Looking to add something a little different to your tasting adventure? Stop off at Koenig Distillery, where you'll find European-style brandy made from fruit frown on the estate, including pears and apricots. You can also sample Potato Vodka (an Idaho classic!) or try the official whiskey of the Caldwell Night Rodeo.
Hat Ranch Winery
If you want a little history with your wine, look no further than Hat Ranch Winery. The name has a storied past reaching all the way back to 1902, when a family of pioneers traveled 69 days from Colorado to Wyoming in search of wide-open spaces and a bright future. Their descendants certainly found both--and now the name belongs to an award-winning vineyard and not-to-be-missed winery tour destination.
Kindred Vineyards
Every wine at Kindred Vineyards has a story to tell. Take, for example, "Into the Mystic, which began as an experiment. The same winemaker would use the same process and grape type, but source grapes from Idaho and Oregon to compare the results. In the end, two distinct wines were created--a symphony of neighboring states that you'll have to taste yourself to fully enjoy.
Peaceful Belly Farm
This vineyard really lives up to its name! Nestled on 35 gorgeous acres in Caldwell, Peaceful Belly Farm is all about organic food and community connections. Here, you'll find a farm cafe, cidery, and over 180 types of home-grown plants including veggies and herbs. Plus, you'll get a firsthand look at how farming and land stewardship play key roles in Idaho culture.
Conclusion
If you're looking for a taste of the Northwest, you can't miss the Sunnyslope Wine Trail. This one-of-a-kind winery tour twists and turns through Caldwell and nearby areas to show you the best of Idaho, giving you a chance to taste everything from award-winning wine to Potato Vodka. To make the most of your winery adventure, just hop on a charter bus and let your driver do the rest.
Ready to plan your winery tour? Contact us today to rent a charter bus for your next Idaho adventure.