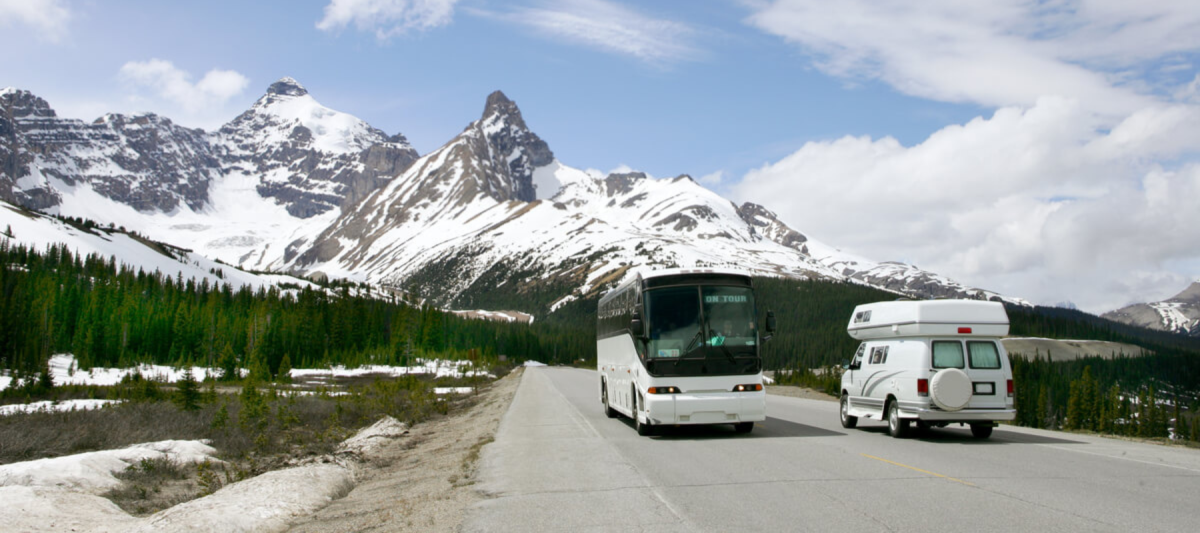 Picture this: You're in your car, headed home from a shopping trip, when you spot a bus out your window. It's not a school day, and not all of the smiling faces inside belong to children--so what exactly is this bus?
Read on to find out--and to learn how you can be on the other side of the window the next time this bus rolls by!
Charter Bus Basics
A charter bus is one of several bus types you can rent for a variety of travel needs. It is a large coach bus that can fit a crowd for nearly any type of event or excursion. Whether you're organizing a big party, trying to get everyone to an important conference, or finally going on that bucket-list road trip with all of your friends, a charter bus could just be the transportation miracle you need.
Here's what makes a charter bus different than public transportation:
Charter buses are private.
You get to choose the destination and route.
You get a simplified charge rather than having to calculate fares.
You can choose models with upscale amenities like air conditioning, DVD players, and WiFi connectivity.
You have full transparency into the regulations and driver qualifications before ever stepping onto the bus.
How to Rent a Charter Bus
So, why is charter bus transportation all the rage? Simple: The rental process is totally stress-free. Here's what it takes:
#1: Plan your adventure
Having a family reunion? Taking a club on a well-earned trip? Trying to wrangle multiple teams for a business meeting? Whatever your adventure looks like, your first step is to plan your destination and route.
#2: Do your research
Next, look up safety ratings, reviews, and amenities offered by the transportation company you're considering. This will help you make sure you're in the best hands.
#3: Choose your bus
We offer school buses, shuttle vans, and even luxurious motorcoaches for all your travel needs. Your best option will depend on group size, destination, and ideal amenities.
#4: Sit back and relax
As soon as you step onto the charter bus, your work is done. All you have to do is enjoy the ride while a professional driver gets you to your destination!
In conclusion, a charter bus is like a regular bus--but a whole lot better. Safe, reliable, and easy to work into any travel plan, charter buses can make transportation the simplest part of your next big adventure.
Want to hire a charter bus? Contact us today!