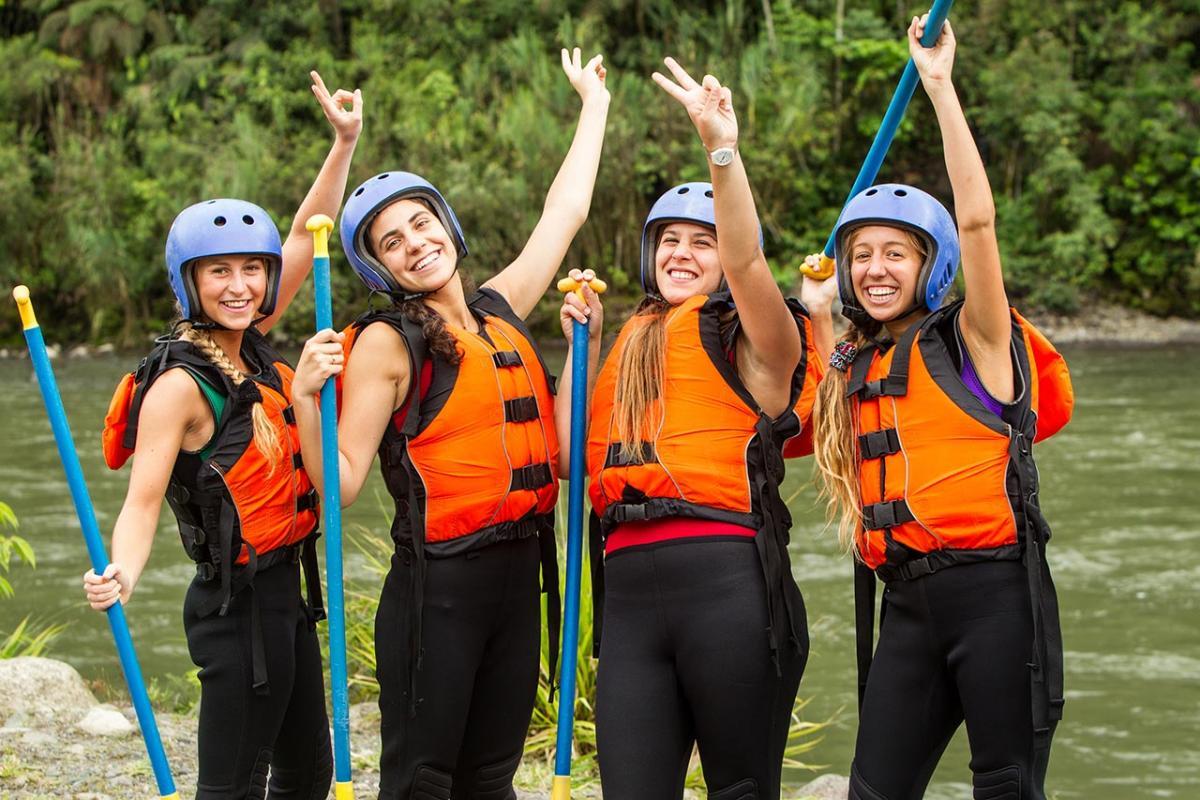 As summer approaches, adventurous folk get set to take advantage of all that Idaho has to offer, including whitewater rafting. River rafting in Idaho is a popular sport, and several reputable guide companies offer stunning trips down the rivers of Idaho.
If you plan to take advantage of Idaho river rafting, there are some things you should know about whitewater safety before you go. Let's take a look at the basics of whitewater safety.
Know Before You Go
Whether you're planning your first Idaho rafting adventure or you just need to brush up on your safety skills, here are the must-know items for your trip:
Be comfortable in the water: Though you will have a life jacket, if you don't know how to swim, or swim well, tell your guide. And, make sure you are not stepping out on a raft with a deep fear of water. Be comfortable in the water, at the very least.

Know what to do if you fall out: Your guide can explain the protocol for this, but you should have a basic understanding before you leave for your trip. Falling out happens! If it does, grab the outside safety line and hold on. Wait for help back in. If you can't grab the line, look for someone to hand you a paddle or the throw bag. Take the whitewater swimming position: feet up, pointing downstream. Above all: DON'T PANIC!

Know what to do if someone else falls out: Since you know what to do if you fall out, the same principles apply if someone else falls out. Throw them the outside safety line or extend a paddle. To help someone in, grab the shoulder straps of their life jacket and fall backwards to haul them in.
Supplies
Your supplies are some of the most important parts of rafting safety. The supplies you'll want to know about are:
Helmet: Most guide companies will require helmets. Even if they do not, you should wear one anyway.
Personal Flotation Device (PFD): Make sure it isn't outdated. Bottom line -- always wear it. And never, ever loosen it.
Other Items: To avoid a painful sunburn, be sure to bring along sunscreen. Even if the day is overcast, you can still burn! You'll also want a water bottle as dehydration will definitely ruin your trip. Stay hydrated! Other possible items might include wetsuits, thermals, or splash jackets if it is chilly.
In addition to having the right supplies, there is one other incredibly important component of river rafting: ALWAYS LISTEN TO YOUR GUIDE. Your guide will initially give you the important information you need for the trip, and will have commands for you and the rest of the group during the trip. Listen up!
On the water, you will also need to pay attention to your T-Grip (the T in your paddle). It's easy to forget during the excitement that there are others nearby who might get hit in the head by your paddle. This could lead to irritation at best, injury at worst.
Finally, don't worry! The statistics show that only a very small percentage of people are injured. Most rescues are done by someone on the boat.
Now that you know the basics of whitewater safety, you're on the path to an even more exciting river rafting experience!
Ready to start planning your trip? Caldwell Transportation can get you there! Contact us today to learn more.