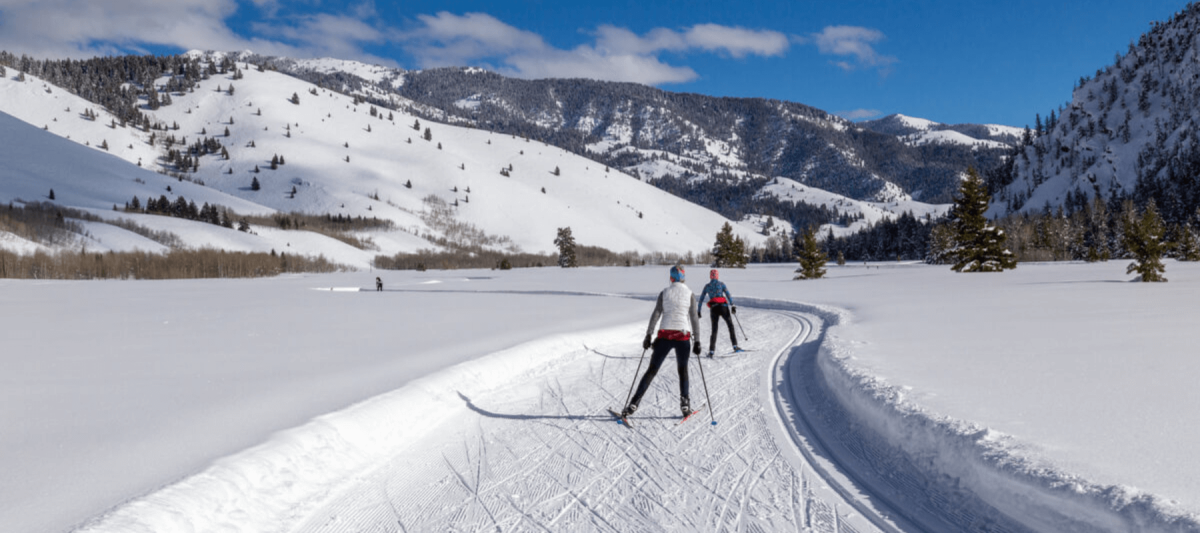 Idaho and nearby areas are some of the best playgrounds for outdoor activities in any season. If you're heading to Boise for a visit, just moved to the area, or are a long-time local, check out these fun day trips nearby to explore Idaho!
Summer Day Trips
Idaho summers are beautiful and offer the best of gorgeous scenery, hiking, and activity to fit everyone in your crew. From Boise, these two spots can help you make the most of a fun day trip.
Sun Valley
Sun Valley in the summer is not to be missed. Get your adventure on and take a hike, drive to the gorgeous Galena Summit, shop downtown, or try a new sport.
Two favorite ways to experience summer in Sun Valley:
Stanley
Stanley is known for the epic Sawtooth mountains, towering above the quaint town and offering tons of opportunities for hiking and picnicking by a mountain lake.
Two favorite spots include:
Idaho City
Just an hour or so outside of Boise is the historic mining town of Idaho City. Aside from visiting the historical landmarks, the wilderness surrounding it provides endless options for outdoor recreation.
Fun things include:
Exploring museums, shops, and grabbing lunch at a local hot spot
Taking advantage of ATV trails, swimming in the creek, or picnicking with family and friends
Winter Wonderlands
Idaho's winter playgrounds in Sun Valley and Stanley offer the perfect mix of hot springs, alpine skiing, and cross-country outings. Choose your spot and make the most of snowy weather.
Sun Valley
When you're in Sun Valley in the winter, you're probably there for the legendary skiing. With over 3,000 feet of consistent fall line skiing (read: quad burners!) you'll love the sunny days, apres scene, and endless, perfectly groomed runs.
Stanley
Stanley is your hot springs and cross-country skiing mecca for winter. The best-groomed trails are just south of Stanley on Highway 75 at Alturas Lake, featuring unbelievable mountain views on a clear day. Then, check out Sunbeam Hot Springs, just up the road toward Salmon for your post-ski soak.
McCall
McCall is popular year-round, but it's a gorgeous spot to visit in the winter. Nearby ski resorts offer winter sports fun, and the popular Winter Carnival is a hugely popular event each winter. Come back in the summer and play in the lake!
Let's Go
Hop on the convenient Caldwell Transportation shuttle to Stanley or Sun Valley to take the worry out of driving and get your vacation started the minute you leave town. Book your trip today.