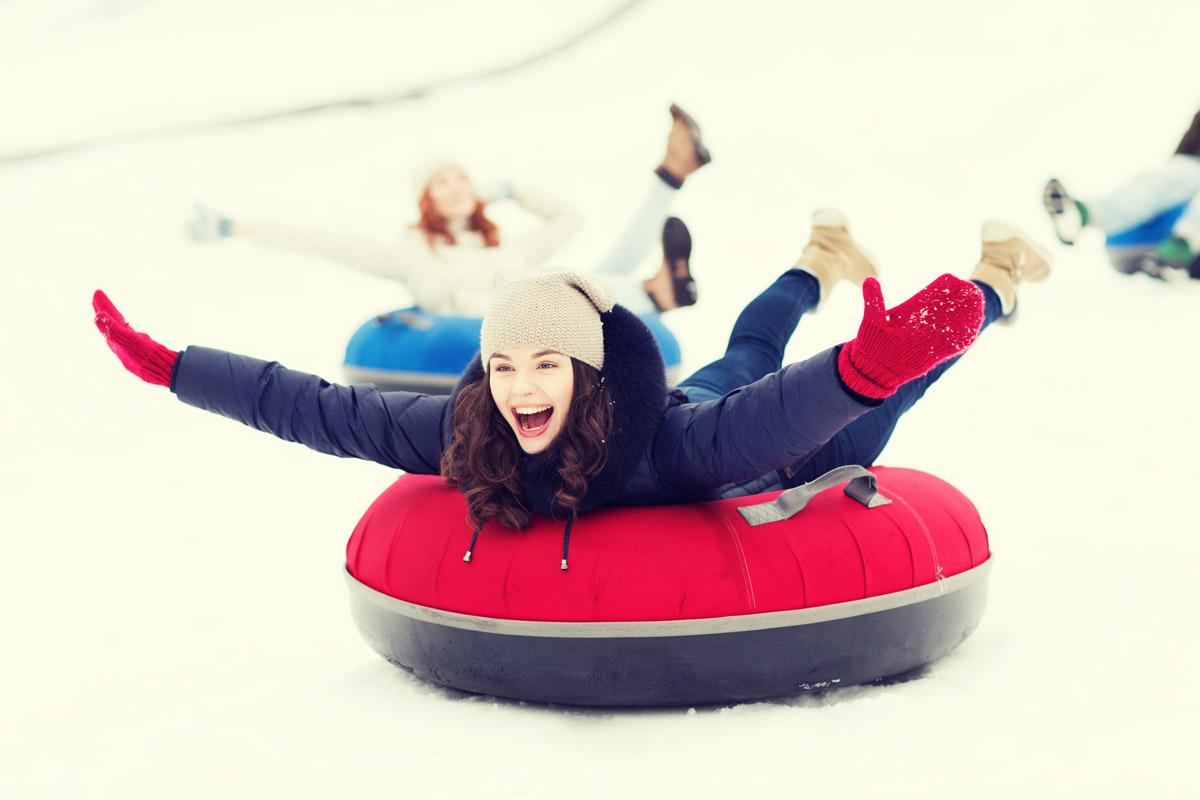 Last winter Boise was blanketed with snow for a longer period than most Boiseans are used to. Like most citizens of the Northwest, Boise makes the most of the cold winter season and still finds ways to have fun. The Bogus Basin Ski Resort is a quick 45-minute drive from Boise and provides over 2,600 acres of terrain. Part of that ground includes the Pepsi GoldRush Tubing Hill. Boise's favorite winter activity causes them to embrace the snow.
Chase the Thrill
The Pepsi GoldRush Tubing Hill is an exhilarating 800 foot downhill ride. It's a perfect family activity and is perfect for bringing friends together. Because this is such a popular wintertime event, you •must• make advanced online reservations. They will not take reservations over there phone, but reservations are made directly on their websites.
Once you make the reservation all you have to do is show up! Reservations will begin November 1st.
Group Parties
Are you looking to do something unique for your company party this year? The Pepsi GoldRush Tubing Hill provides "Fill the Hill" private group experiences. Sessions are two hours long and can be scheduled Friday through Sunday. Bogus Basin will take phone calls for large groups of up to 100 people, call 208-332-5137. A group out to Bogus Basin is also perfect for church groups and birthdays.
Getting There
If you've always wanted to take the ride down the Pepsi GoldRush Tubing Hill but didn't have a way to get up to Bogus Basin, Caldwell Transportation has solutions. For individuals or families, we have a Bogus Basin Ski Bus schedule. We service from Caldwell to Boise with multiple stops in between.
If you would like to transport a group up for a large outing, we also have charter buses.
Don't let Winter stop you from getting outside and enjoying all that Idaho has to offer. For more information on traveling from Boise to Bogus Basin, contact us today!