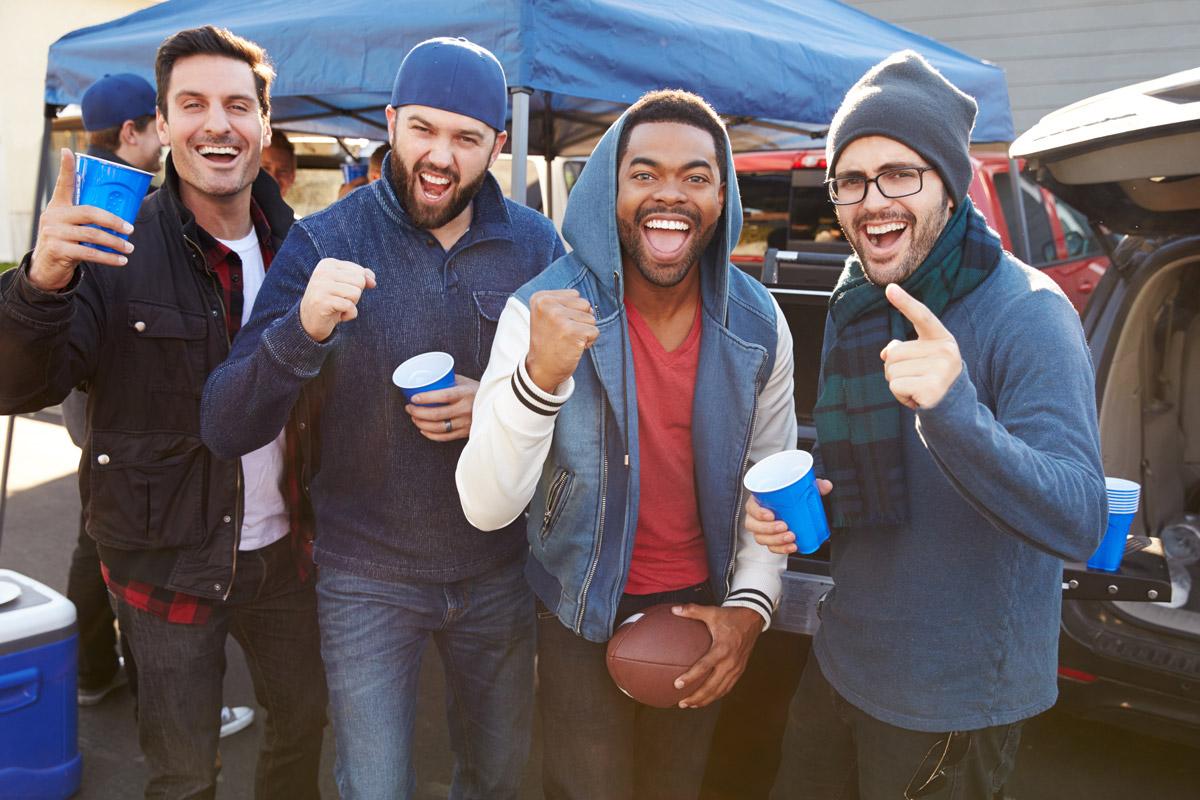 Away games are an exciting opportunity to show off your team's talents to a new audience, sharpen your skills, and--of course--have some fun along the way. It takes a lot of work to make all of this happen, particularly when it comes to travel coordination. Fortunately, there's an easy solution: booking a shuttle or renting a charter bus.
Here's how to make travel the easiest part of any away game.
Shuttles and Charters: Logistics Made Simple
When multiple people all need to be in one place at the same time, it can be nerve-wracking to send them to a destination in numerous vehicles. The scope for chaos is almost limitless: Someone has the wrong directions, people drive at a different pace, traffic separates the group, or one person makes a wrong turn.
Here's why a single shuttle or charter bus is the best way to go:
Travel Simplicity
Instead of splitting everyone up, a charter or shuttle allows you to keep your team together in one vehicle. That means no one gets lost or separated--and nobody has to worry about working a GPS or reading a map in an unfamiliar city.
Better Timing
It takes time to get different vehicles to the same place, especially if you have to worry about traffic, parking, and more. A shuttle or charter allows you to ditch all of this worry and ensure everyone arrives at exactly the same time--and that's on time.
Opportunities for Team Spirit
When the team travels together, you can continue strategic planning while driving. Being together on the shuttle is also an opportunity to present team bonding activities. In this way, your next big tournament may provide more memories than just playing the game itself.
Top-Notch Safety
Our buses and shuttles are driven by experts. That means you don't have to worry about weather, unfamiliar roads, or frustrating traffic patterns; you and your team can just relax while we handle the details.
More Space
Depending on the vehicle you choose, a shuttle or charter could have room for everyone you know plus all of their stuff. That means there's plenty of space for your team and any necessary equipment.
Less Stress
Your team has plenty to think about without adding forgotten items, navigation, or timing to the list. A charter or shuttle is the perfect chance for everyone to "get their head in the game" before arriving at your destination. On top of that, it's a relaxing ride: TVs, reclining seats, and on-board bathrooms are all possible amenities.
Choosing Your Shuttle or Charter Bus
Once you've decided to make travel a breeze, the only thing left to do is choose your shuttle or charter vehicle. You have plenty to think about, so here are a few factors to focus on:
Size
We have plenty of options, so you can always find a vehicle that fits just right. But how do you choose? Consider:
Players: How many players are on your team? How much legroom do they need to be comfortable throughout the journey?
Guests: Are you bringing guests who aren't part of the team but still need to be with you while you travel? Remember to factor them in (and their luggage, too).
Equipment: Think about all the equipment you're responsible for, how much room it needs, how you'll organize it, and what (if anything) you need to be able to reach during the drive.
Number
Although we have vehicles that fit 50+ people, you may find that it works better to split groups into multiple buses that will leave and arrive at the same time. If that's the case, think about who will be on which bus, who's responsible for equipment, how you'll ensure that everyone's on the vehicles before leaving, and where you plan to meet.
Trip Length
Longer trips might call for more amenities. For example, a trip to a nearby city might not need on-board bathrooms--but out-of-state travel can really become a challenge if you have to coordinate multiple rest stops along the way. Similarly, your team will likely appreciate TVs and Wi-Fi--and on the way home, you'll all want a good air conditioner.
Conclusion
Away games are a great opportunity for fun, team bonding, and a big win. Let your team focus on planning and preparing while you're on the road, and say goodbye to troublesome schedules and individual vehicles; a shuttle or charter is the best way to get to your game.
Contact us today to choose the vehicle that's best for your team!