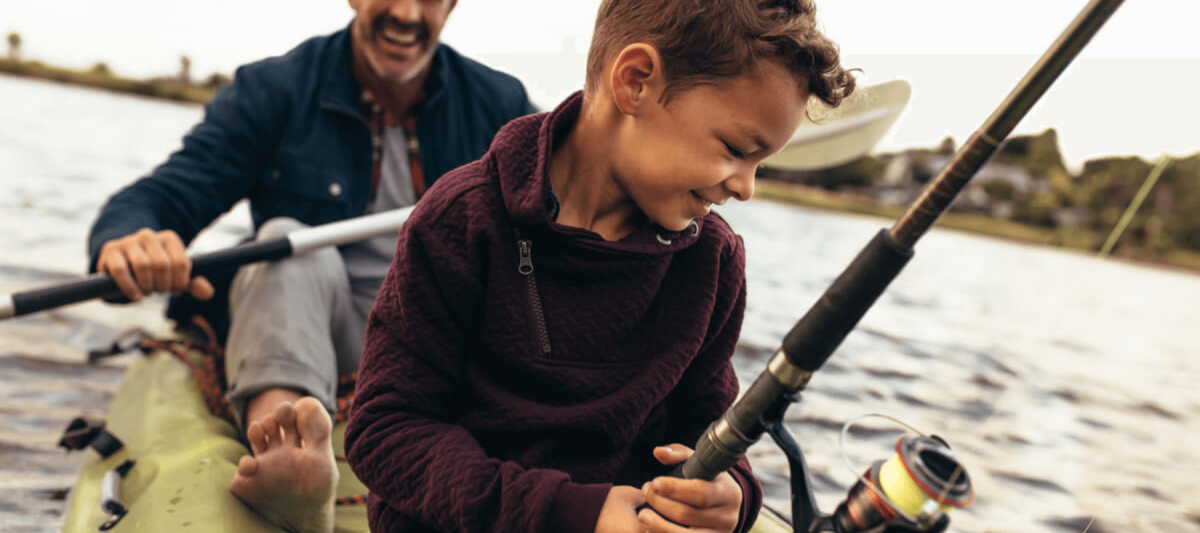 These days, it's getting hard to find activities that keep the whole family together. And it is even tougher to find screen-free fun that will appeal to kids of all ages. That's why Stanley, Idaho, complete with a wide range of activities and plenty of fresh air, is the perfect choice for a family fishing trip!
Why Fish Stanley?
Idaho may not be internationally famous for its fishing holes, but our beautiful state is just bursting with options for a family of fish fanatics. With so many choices, what makes Stanley stand out?
The truth is that Stanley is a hot-spot for wildlife, awe-inspiring seasonal colors, outdoor adventures, and, of course, some pretty lively fish! Here are just a few things you can expect when you choose Stanley as your fishing destination:
Species
There's a whole host of fish species in Stanley just waiting to make your family getaway that much more exciting. With everything from Rainbow Trout, Steelhead, Chinook Salmon, and plenty in between, there's an almost never-ending variety available in Stanley's lakes, ponds, and the Salmon River.
Options
One of the best things about Stanley is that it's centrally located between fishing destinations with different species, wildlife, and opportunities for family fun. This means that you might have too many options to choose from (and who doesn't want a problem like that?).
Family fun
A day on the pond is fun, but if the fish aren't biting, there are plenty of other things to do in Stanley. From shopping and food to museums and exploration, you and your family will never be bored.
About the Salmon River in Stanley
The Salmon River is one of the most beautiful places in the world. Also known as The River of No Return, the Salmon stretches on for over 400 miles through the rugged landscape.
It is also a place of history: for thousands of years, many have called the area home. Tribes such as the Nez Perce considered it sacred ground and provided food and water for many years.
The Salmon River is undoubtedly one of the richest gems of the Gem State. Explore this majestic river on a rafting trip and find out why this river matters so much to so many.
Plan Your Trip
So, are you ready to pack up the family and head to Stanley for the fishing trip of a lifetime? The best place to begin is by catching a shuttle. This budget-conscious and family-friendly option makes it fast, easy, and stress-free to get to Stanley with all your luggage and gear. The only thing you have to focus on is the number of fish you're going to catch!
What adventures await you in Stanley, Idaho? There's only one way to find out. Contact us today for a ride!