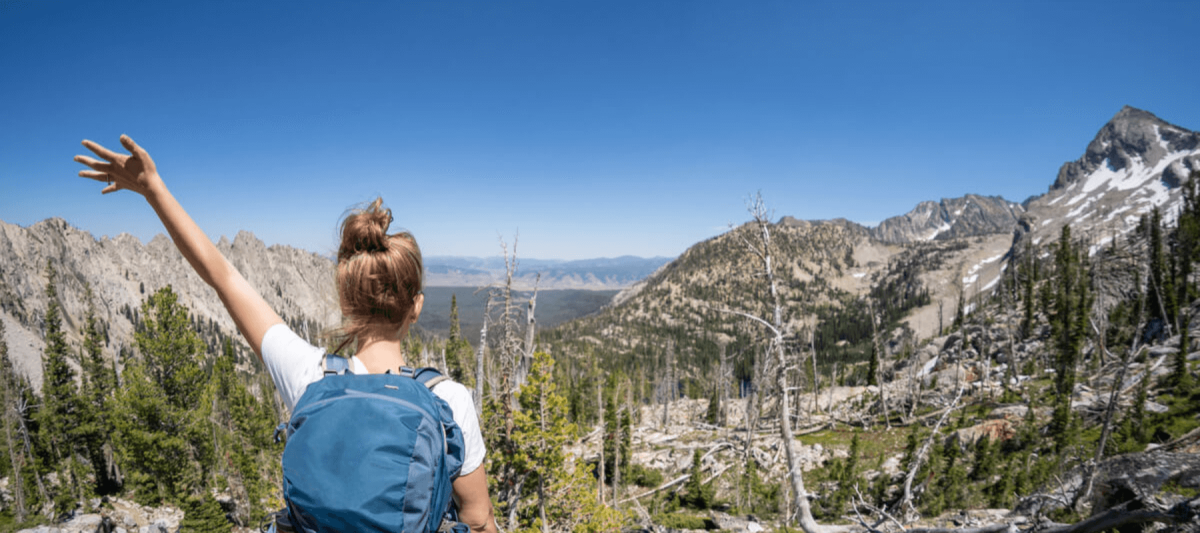 It's time to get outside in the Pacific Northwest – no matter what season it is! If you're itching to get out of town, here is the must-do list for the gorgeous states of Washington, Idaho, and Oregon.
Oregon
Oregon is known for the wild coastline, and we have a spot that you may not have visited before. But don't forget the beautiful interior of Oregon, with dramatic mountains and high desert hikes. The best of both worlds is in Seaside and Joseph.
Seaside
Seaside has what you need for a stellar getaway. You can do a bike tour of the town in summer, walk the prom, or ride the carousel. Winter allows you to cozy up inside and enjoy the wild weather along with fresh seafood and shopping in town.
Joseph
Seeing Joseph, Oregon on a map, you might not think it's much – just a little dot in eastern Oregon. Don't be fooled! Joseph is at the base of the incredible Wallowa mountains and is steeped in history, outdoor activities, food, and art. It's a tiny town that's worth a stop. From Wallowa Lake to the Eagle Cap Wilderness to more town activities than you can count, don't miss this gem.
Washington
The Evergreen State has so much to explore – lakes, mountains, ocean, and fun little towns to escape to. Our favorites are Ellensburg and Anacortes.
Ellensburg
Swing into Ellensburg, and you might not leave. Nestled against the Cascade Range, Ellensburg is home to Central Washington University (catch a rodeo if you can!), endless outdoor adventures in the Yakima River Canyon, and great breweries (does Irish Death Ale ring a bell?).
Anacortes
Anacortes has a cottage charm right on the ocean and plenty to see and do in town, from shopping to day-long boat excursions. It's a great jumping-off point to visit the San Juan Islands as the main ferry port or a quiet retreat from Seattle.
Idaho
All abord to Idaho! Take our advice: fly into Boise in winter or summer, and take advantage of convenient, express shuttle services to make a quick trip to Sun Valley for sunshine and great skiing. Or, come by in the summer for unforgettable central Idaho adventures in Stanley.
Stanley
In the summer, Stanley is the base camp for hiking in the Sawtooths or the White Clouds and the wildest whitewater in the area. If you're a river rat, fix up a simple shuttle to save tons of time and keep exploring the Gem State. Shuttles run from Stanley to Boise for a simple way to get to the river and back. Book your bus today!
Sun Valley
Sun Valley is known for skiing, and for a good reason! Hit the slopes on Bald Mountain or at the Dollar Mountain terrain park to see why families come here year after year. Take the shuttle from Boise to make the trip simple, fast, and easy in winter or summer – we promise you'll be back.