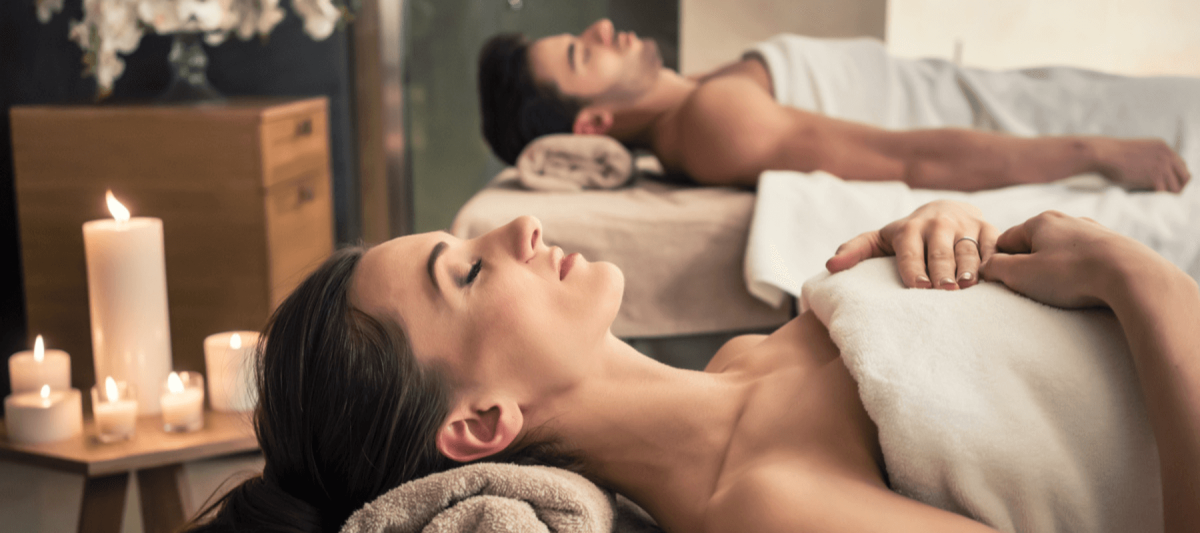 Are you looking for an excuse to drop everything and head up to Sun Valley? Well, there's nothing more important than your health--so why not call it a self-care day?
That's right--on top of the serene views and the lavish dining options, you can treat yourself or your significant other to a day of pampering by visiting The Spa at Sun Valley! Aptly described as a "serene oasis," The Spa offers a wide variety of luxurious treatments to help guests experience Sun Valley in an entirely new way.
The Spa at Sun Valley
Let's be honest--you've probably been facing a lot of stress lately. All that worry and uncertainty can really have an impact on your body, from aches and pains to facial wrinkles you're pretty sure you didn't have before--so maybe it's time to leave your stress behind and create the ultimate self-care day.
There's no better place to pamper yourself than in Sun Valley, where even the views can relax your mind and refresh your soul. Here's a look at some of the amenities and signature treatments in-store when you travel to Sun Valley for a visit to The Spa.
Skincare
Refine and rejuvenate your skin with The Spa's wide selection of revitalizing skin care treatments. From organic and age-defying facials to treatments customized just for men, there's something for everyone--including a long list of benefits, like exfoliating, hydrating tired skin, and reducing the appearance of age spots. For even more benefits, you can also select from skincare enhancements for lips and eyes, toning facials, acne treatments, and more.
Nail Care
Your hands and feet work as hard as you do--and it can show on your nails. The Spa at Sun Valley offers pampering treatments to increase nail and skin health, improve circulation, and even eliminate some stress. Manicures and pedicures for men and women provide hydrating, conditioning protection for your hard-working nails. Plus, if you're looking for a little extra pampering, try a set of sculpted gel nails.
Salon Services
Need a new look or want to freshen up your signature style? Travel to The Spa at Sun Valley for expert cuts, color designing, and deep conditioning treatments. Face and body waxing, lash and brow treatments and a makeup bar complete the self-care ensemble. And if your travel to Sun Valley is for a special event, The Spa's special occasion styling can help you look your best.
The Fitness Center
No pampering day would be complete without the chance to connect to your muscles, right? A variety of fitness equipment and yoga classes can help you take your workout--and your self-care--to the next level. Access to the fitness center and pool are included with spa treatments.
Massage
Looking for a chance to relax, connect with your body, and enjoy some long-term health benefits along the way? The Spa at Sun Valley offers a long list of massage sessions to meet your every need--from the Immune Boost Massage to the Himalayan Salt Stone Massage. No matter what you choose, your body will thank you in about a hundred ways: Massages can reduce aches and pains, relieve anxiety, lower blood pressure, improve circulation, and more.
Conclusion
If you've been looking for one more reason to head up to Sun Valley, this is it: The Spa at Sun Valley makes health, self-care, and relaxation a perfect addition to your trip. Whether you're looking for a one-of-a-kind workout, a soothing massage, or a brand-new 'do, you can find it all in Sun Valley.
Ready for some extra special pampering at The Spa? Book your seat on the Sun Valley Express today!