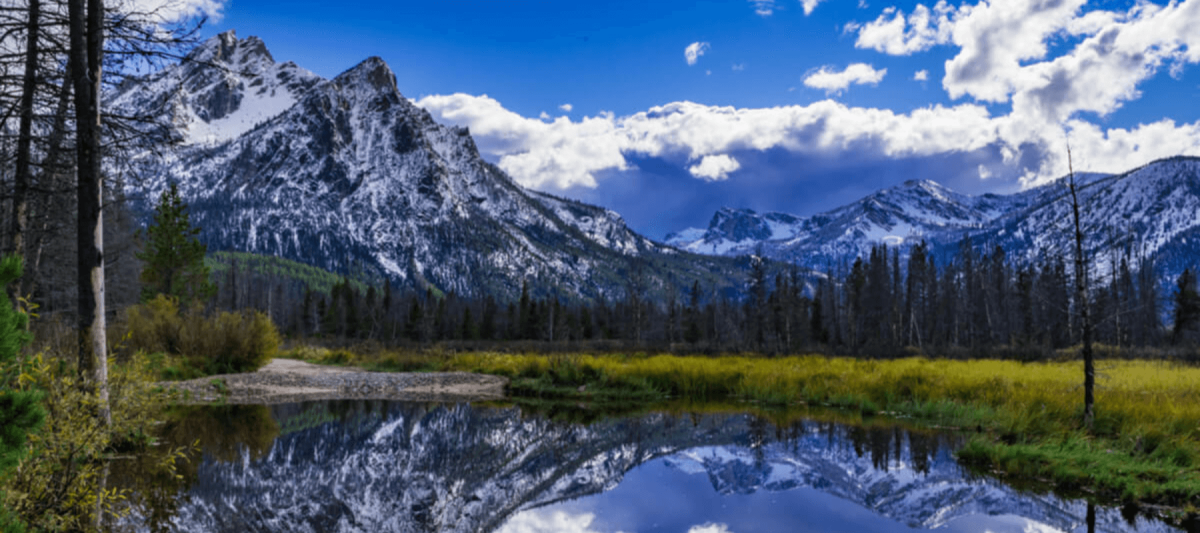 Idaho is known as the "Gem State," and it's an appropriate nickname: Idaho is a gem of the west, with rugged mountains, plenty of public land and open space, and activities for winter or summer that the whole family will enjoy.
Moving to Idaho has become a popular endeavor, though, with Idaho becoming the fastest-growing state in the US in 2020 with a population increase of 2.12%. With growth comes plenty of pros and cons, so we broke them down here.
About Idaho
Idaho has great access to the outdoors, small cities, and communities to feel at home, and is one of the top 10 safest states to live in. Idaho has four distinct seasons across the state and is known for the conservative, independent, outdoorsy people that call this state home.
If you're considering a move to Idaho (and honestly, you're not alone), here are some key things to consider.
What to Know About Living in Idaho
Here are some of the pros and cons of living in the Gem State. .
Pros:
Job opportunities - Jobs are booming in all industries, especially tech, tourism, health care, and retail.
Outdoor access - Endless options to get outside, no matter where you live in Idaho.
Safety and crime - Idaho is ranked 5th in the country for public safety, so residents feel comfortable living here.
Weather - While the winters can be snowy, there are four distinct seasons in Idaho and rather reliable weather.
Cost of living - Until current growth changes things, compared to the rest of the country, the cost of living is rather low.
Cons:
Excessive growth - Growth is driving up the cost of living, and some residents are less welcoming than before.
Wages - Wages in Idaho remain low compared to the rest of the country.
Isolationist - People in Idaho like to be left alone, and you'll see this from where they live to how they interact.
Diversity - About 90% of the population is Caucasian, so although there is some diversity, it is not like the rest of the country.
Public transit - Public transit is very lacking in Idaho, and it's nearly impossible to get around without a car unless you live and work in downtown Boise and never leave the city. However, some new options like shuttle buses are helping people get out and about without driving.
Learn More - Explore Idaho
Whether you want to make the move to Idaho or just learn more about this great state, it's time to book a trip to explore!
Take the easy road when you visit and fly into Boise and take a shuttle bus with Caldwell Transportation to Stanley or Sun Valley. This way, you'll get to experience the best of Idaho while someone else does the driving. Book your shuttle today and come explore the Gem State - maybe you'll decide to stay!