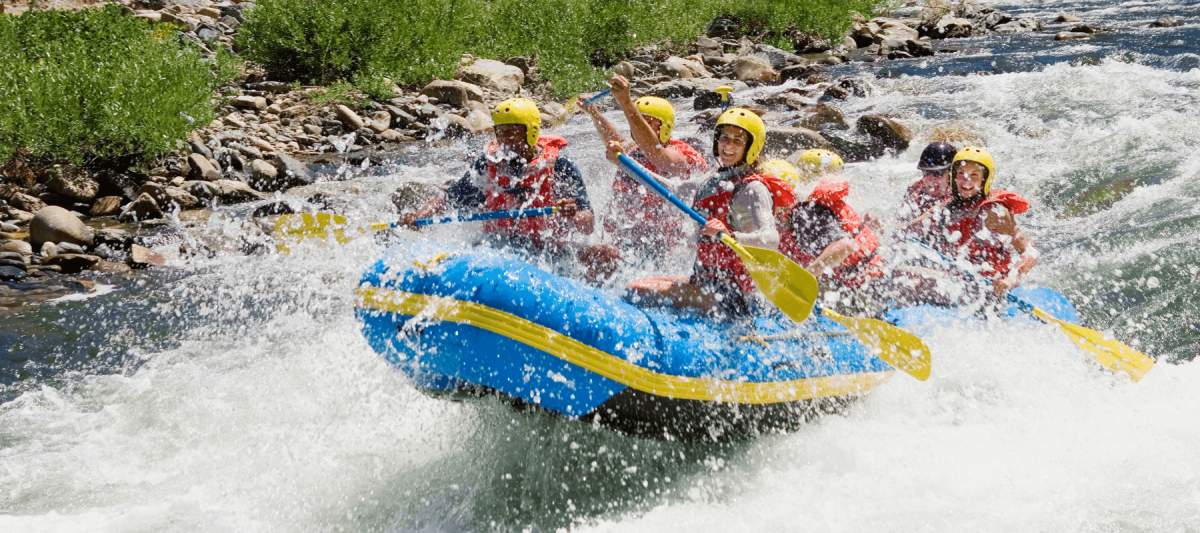 Caldwell Transportation specializes in getting you where you want to go safely and efficiently. Are you heading up to Stanley this spring or summer to go whitewater rafting?
Our river shuttle is the perfect resource for you
If you're hoping to do some river rafting, we know how to get you there to enjoy our beautiful Idaho outdoors. Here are a few answers to frequently asked questions about rafting that we've gleaned from some experts in the field.
When is the best time to go rafting?
There are three parts to this answer:
Spring because the water is high, the rapids are big, and the prices are low. There are also beautiful flowers in bloom and lovely wildlife.
Summer because the water is warm, and it's vacation time!
Fall because the crowds are gone, the trees are beautiful, and the weather is still comfortable.
All that to say, there's no best time to go! Rafting is incredible in our beautiful state all three seasons.
What should I wear?
Your comfort and safety are a priority, so make sure you're in clothes that fit you well. Come in swimwear and flexible, securely-attached footwear (such as water shoes, sneakers, or river sandals). A hat, sunscreen, and sunglasses are always a must, even in the spring and fall.
For cooler times of the year, consider adding on:
Wool socks
Windbreaker
Appropriate fabric such as wool or fleece: cotton will cool you considerably when it's wet
See a comprehensive packing list here
What should I bring?
If you're contracting with a commercial outfitter, your list of items to bring along will be short. Don't bring along heavy electronics that might be damaged or lost in the water, but be sure you're comfortable. With a commercial outfitter, food is often provided as well as all rafting equipment.
Can't wait to jump in? Contact Caldwell Transportation for more information about our river shuttle service.