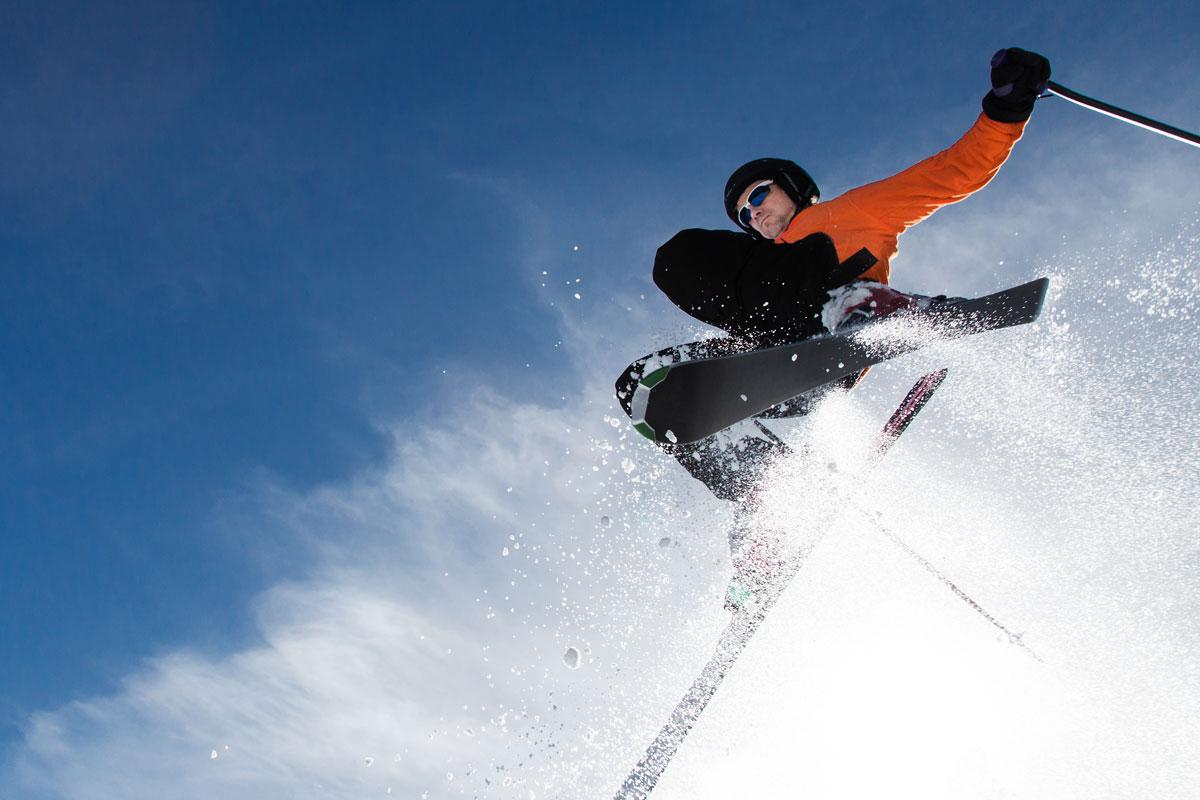 Springtime is a great time to ski: the weather is beautiful, the mountain is less busy, and it's a lot of fun. If you live in Boise, it's a great time to catch a ride over to Sun Valley and take advantage of spring skiing. Need another reason to go? Here's one: skiing is excellent for your health.
Cardiovascular Benefits 
Skiing is an awesome way to improve your overall cardiovascular health. It works your heart, gets your blood pumping, and helps you build up your lung capacity. Many skiers will likely agree that hitting the slopes is the very best kind of cardio – way more exciting than going for a jog.
Mental Health Benefits
Exercise has a unique way of improving mental health. In fact, it's one of the most effective ways to boost your mood and alleviate stress, depression, and anxiety. Numerous studies have shown that nearly any type of exercise can benefit a wide range of mental health issues. Skiing has the added benefit of being an outdoor sport, and springtime skiing offers up all the perks of exercise plus fresh air and sunshine.
Strength & Flexibility Benefits
Skiing offers an excellent workout by helping you gain strength, balance, and flexibility. Your legs and core get the best exercise, but your whole body gets a workout as well. No matter how old you are, you can count on skiing for a useful workout that facilitates a stronger, healthier body. That's why spring skiing is smart – it lets you continue to reap those benefits even after winter skiing is through.
Now that you know the health benefits of skiing, be sure to plan for some spring skiing this year. Let Caldwell Transportation get you there with our shuttle that gets you right to the Sun Valley Lodge. Sit back, relax, and take a spring skiing trip: Book your trip with Sun Valley Express!