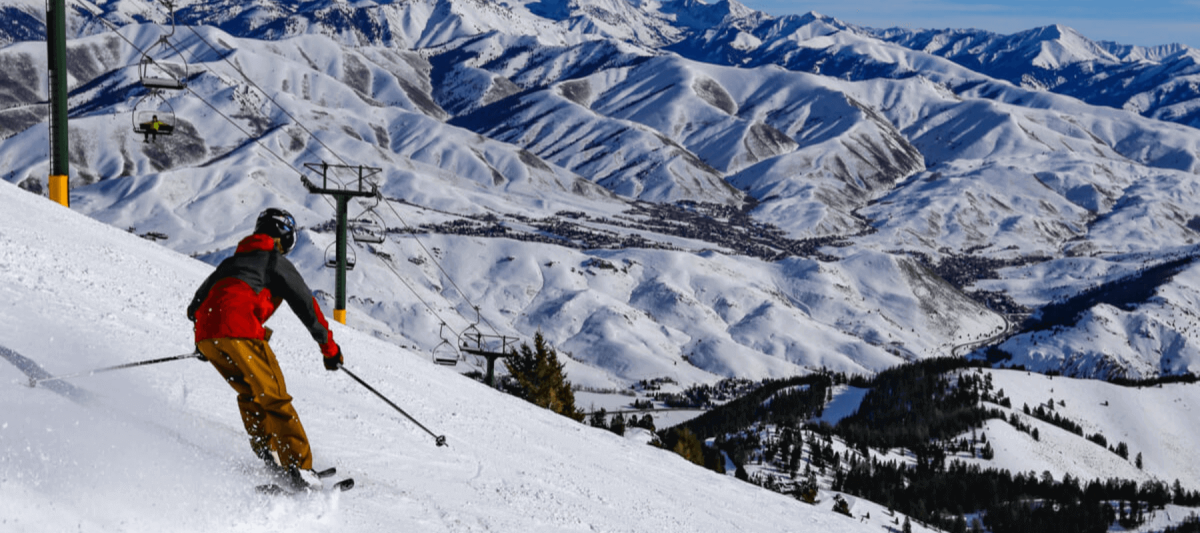 Although skiing might seem like a winter sport, anything's possible in Sun Valley! Here's why you should pack up your gear and head to the gem of the Gem State for some skiing this spring.
The Weather's Perfect for Skiing
Spring in Sun Valley is truly unrivaled. With perfect snow conditions, comfortable weather, and the sun high in the sky, there's no better time to head up to this gorgeous town for a skiing adventure. You can enjoy Sun Valley's 2,000+ acres of terrain and snowy slopes until mid-April, which means there's plenty of time to make the most of those cozy Idaho temperatures before summer really sets in.
If you really want to enjoy the sunshine and stunning views, there's no better way to start your spring skiing adventure than by catching the Sun Valley Express. You'll have room for all your gear without having to drive yourself—plus, you'll be able to look out the window and take in Idaho's blossoming beauty.
Sun Valley for Non-Skiers
Do you have some non-skiers in your group? Not sure you want to spend your whole trip skiing anyway? Not to worry--there's something for everyone in Sun Valley! Here are a few other ideas to make your spring unforgettable:
Go Snowshoeing
If you're looking for a more relaxed way to enjoy the spring, snowshoeing is your perfect opportunity. You'll learn how to navigate snowy terrain on your own two feet (and enjoy seeing the sights along the way).
Watch the Easter Egg Hunts
For many, Easter egg hunts are a staple of springtime. Whether you've got egg-hunters of your own or are just looking for an excuse to stand in the sunshine, you can enjoy one of two Sun Valley Easter egg hunts in early April.
Explore the Bug Zoo
The Bug Zoo at the Sawtooth Botanical Garden gives explorers of all ages the chance to come face-to-face with some fascinating little creatures. Even if you're not a fan of bugs, there's nothing like coaxing a majestic monarch butterfly to land on your finger!
In conclusion, Sun Valley is the perfect spring getaway for skiers and non-skiers alike. Just hop aboard the Sun Valley express and start your adventure.
Ready to head to Sun Valley? Contact us today to learn more about the Sun Valley Express!