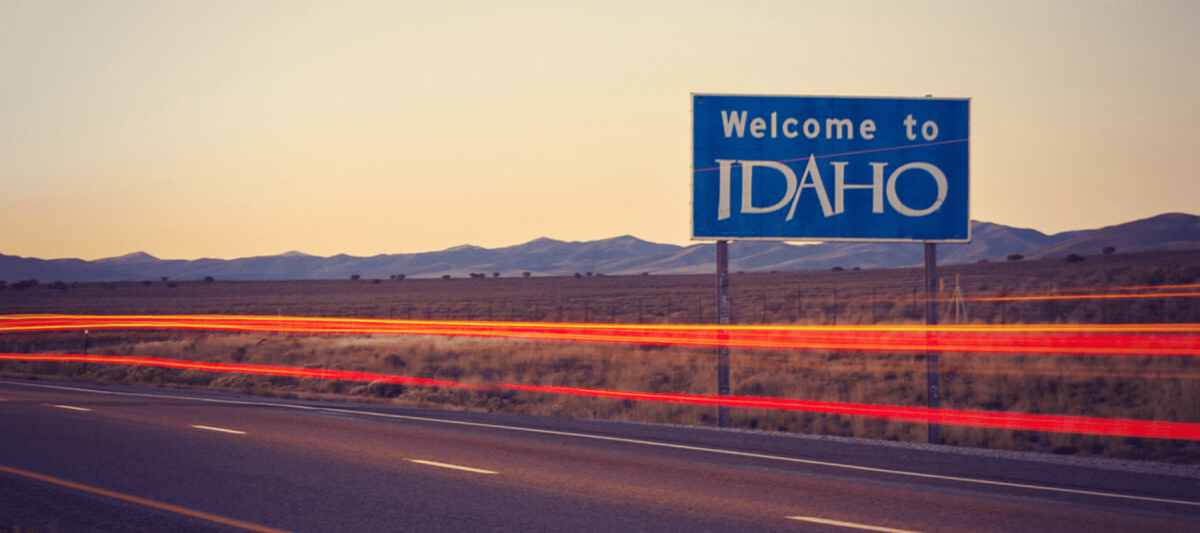 Are you visiting Idaho? If so, there's one big thing you should add to your trip itinerary: finding out why it's called "the Gem State."
No, you're not likely to find diamonds everywhere you go--but you will find unforgettable views, incredible outdoor experiences, and adventures you can't help but call a gem. The best way to enjoy all this is to go on a camping trip, so pull on your hiking boots and check out our beginner's guide to camping in Idaho!
Where to Camp as a Visitor
Even if you've been to Idaho a million times, you probably haven't seen all the state has to offer. Locals themselves say there are some things they haven't discovered in the Gem State's nearly 84,000 square miles of land. So, where do you start? Where should you go if you're looking for an incredible camping trip in Idaho?
Stanley
Our Boise transportation options make Stanley easily accessible for locals and visitors alike. Plus, it's the ideal spot for incredible river rafting--not to mention fishing, hiking, stargazing, and more. You won't regret a single minute you spend in Stanley!
Sun Valley
If you're looking for something with a little more grandeur, catch the Sun Valley Express to see one of the nation's best ski resorts. Sun Valley is known for incredible views any time of the year--which means you can camp now and come back in the winter for a full-blown ski adventure.
McCall
If you have a large group, you might want to rent a charter bus and head up to McCall. Payette Lake offers a gorgeous wooden environment where you can spot wildlife, go jet skiing, and make s'mores. It's the classic camping experience (with more than a few options for dining and shopping along the way!).
Visiting Idaho Like a Local: Camping Tips
Once you decide where you're headed and get your Boise transportation all lined up, it's time to plan your perfect camping trip. Here's our beginner's guide to getting the most out of your adventure:
#1: Pack wisely.
Although options like a charter bus or the Sun Valley Express have plenty of room for luggage, you might not want to carry everything you own out in the Idaho wilderness. Instead, focus on bringing the essentials, including:
Flashlights
Extra batteries
Warm clothes
Matches or a lighter
A first aid kit
Maps
#2: Prepare for all kinds of weather.
There's a local saying in Boise: "Don't like the weather? Wait five minutes!"
The same goes for almost all camping spots throughout the state. Even if you're visiting Idaho in the middle of summer, nights in the state's wooded areas can get chilly. You might also experience some of our strong winds or one of our rare but incredible thunderstorms. That means you should prepare for just about anything when you're camping. Bring waterproof jackets and plenty of sweatshirts, but don't forget the swimsuit and sunscreen, either!
#3: Know the local wildlife.
Some visitors to Idaho aren't sure what they'll run into once they leave the beaten path. No matter where you're going, it's always smart to brush up on the area's wildlife.
Although many Idaho areas are home to bears and mountain lions, you're not likely to see these creatures out and about in the most popular camping spots. Instead, you'll probably see raccoons, chipmunks, deer, and all kinds of fish and birds.
Many areas--including most parts of Idaho--can also have fleas and ticks. That means you should wear long clothing when walking in wooded areas and give your pets the proper medications before visiting.
#4: Know the plant life, too.
You might run into some interesting plant life when visiting Idaho, especially if you're camping in a heavily forested area. Be on the lookout for poison ivy and poison oak especially. Don't eat any berries you see, as it's very difficult to identify them in the wild. Finally, keep your pets from eating any plants you encounter while camping.
#5: Show nature a little TLC.
Camping is a great time to start a fire, roast marshmallows, and enjoy the company of your friends and family. But while you're exploring the Idaho wilderness, remember nature is counting on you to show it a little TLC. That means cleaning up your trash, fully extinguishing all fires, staying on paths when possible, and remembering not to disturb wildlife.
If you want to visit Idaho like a local, you have to think like a local--and that means taking good care of our incredible land.
Conclusion
Visiting Idaho is sure to be an amazing experience, especially if you let one of our Boise transportation options make your adventure a whole lot easier. Whether you're headed to Stanley, Sun Valley, McCall, or one of the state's many other camping destinations, you're sure to find out why Idaho is called "the Gem State."
Are you visiting Idaho soon? Contact us today to get your Boise transportation all lined up!