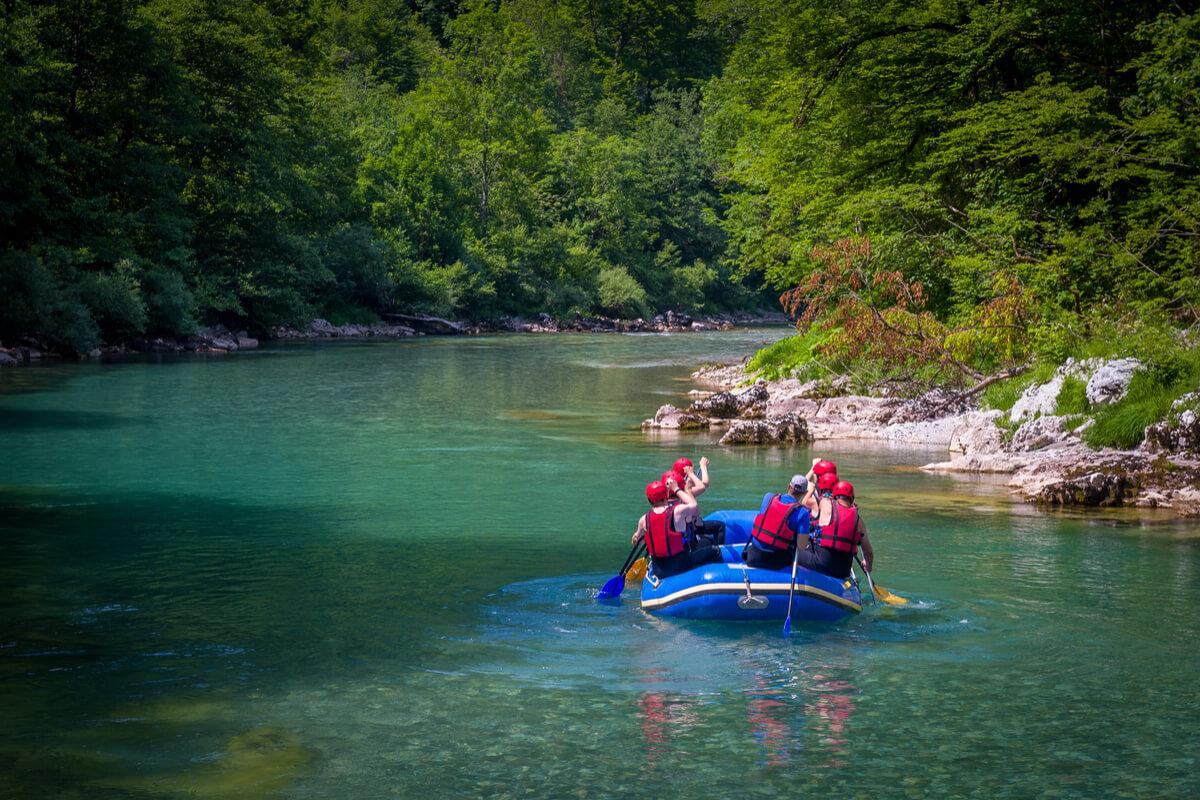 You've decided! You, your family, and your friends are going to do a 4-day rafting adventure with an outfitter who is taking you on the Middle Fork of the Salmon River.
If this is your first time on an overnight rafting excursion, it's hard to know what to expect your day is going to look like. You know for sure it is going to be unlike any normal day. We've lined out what you should expect from the time you wake up, to the time you hunker down in your sleeping bag for the night.
A Full Day on the River
First, even before your day starts, get up at least once in the middle of the night to gaze upon the billions of stars overhead. Since you're out in nature, and not hindered by the city lights, you can see so many stars, planets, and falling stars. It's truly a wondrous site.
Morning
Time to get up, get your morning dose of caffeine and get moving. Your guide crew will have breakfast waiting for you so when you are finished rolling up your sleeping bag and get into your river clothes.
Generally, your river guides will pack up the rafts with everyone's stuff and may have a separate raft that takes the gear to the next site ahead of the other rafts.
Time to get going
Around 9:00 or 9:30 am is a typical launching time for larger rafting group. Over the course of the late morning, you go through calms in the river after hitting one or two whitewater rapids.
Don't forget to take in the scenery around you as well. It's mother nature at her best. If you're lucky, you'll get to see wildlife and some unusual or exotic plants that are normally not found in the city.
Also, several times during your rafting adventure, you'll pull out of the river to see historical sites or famous scenic views. Anything from an abandoned pioneer house to an epic battle site. Make sure to take pictures.
Lunch
Around noon or so, everyone will pull over on a sandbar or beach-like cove. Sandwiches, chips and ice-cold lemonade for all. As well and much deserved relaxation time for the adults and silly frolicking in the water for the kids.
Once again you'll pack up and set out on the river, hitting more awesome whitewater rapids and nice slow spots to jump into the river to cool off.
Getting off the river for the day
As the sun starts to decent, it's time to get off the water and set up camp. Or at the very least, find where you camp has been set up at.
Your guides will start cooking dinner will you get out of your wet clothes and ready for the evening. Dinner will be nice and hardy since you most defiantly expelled some calories swimming and rowing through the rapids.
After dinner will be a campfire and friendly conversation about the day's adventures and what tomorrow promises to bring. Then everyone will turn in to get much-needed sleep before doing it all over again tomorrow.
Make a Plan to Go
If what we described to you sounds like something you, your family and your friends what to be a part of, Caldwell Transportation works with many
outfitters
who will make the
Middle Salmon Fork
rafting trip an adventure of a lifetime!